12.03.19
London Social Winter 2019
London Social Winter 2019
With the arrival of January, we stepped out from our normal development roles and took on the challenge of designing, planning and running our own event. It seemed a little intimidating at the time, but not impossible. It was also something we had to do because, we felt, nothing like it seemed to exist.
If you build it maybe they'll come…
And they did.
Fast-forward to March and we couldn't quite believe the journey that had brought us to this point. Somehow the various disparate pieces had slowly begun to fall into place. We had three exceptional guest speakers lined up, the perfect venue and a handpicked guest list of amazing people with which to fill the room.
As the night loomed and final preparations at the venue were made, we topped ourselves up with a little Dutch courage and looked forward to what might happen next. All we had to do now, on this wet and windy evening, was wait and see if anyone would show up.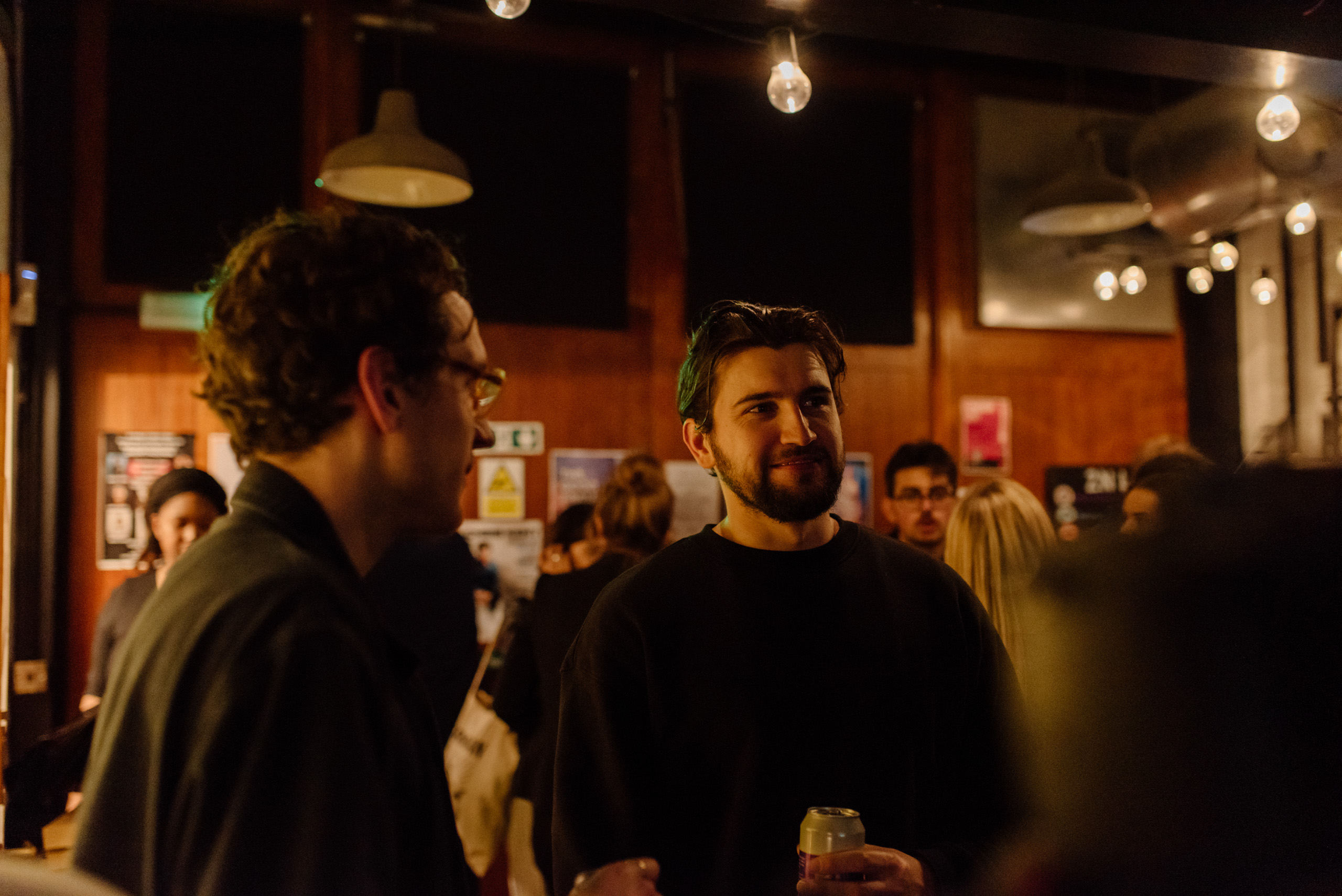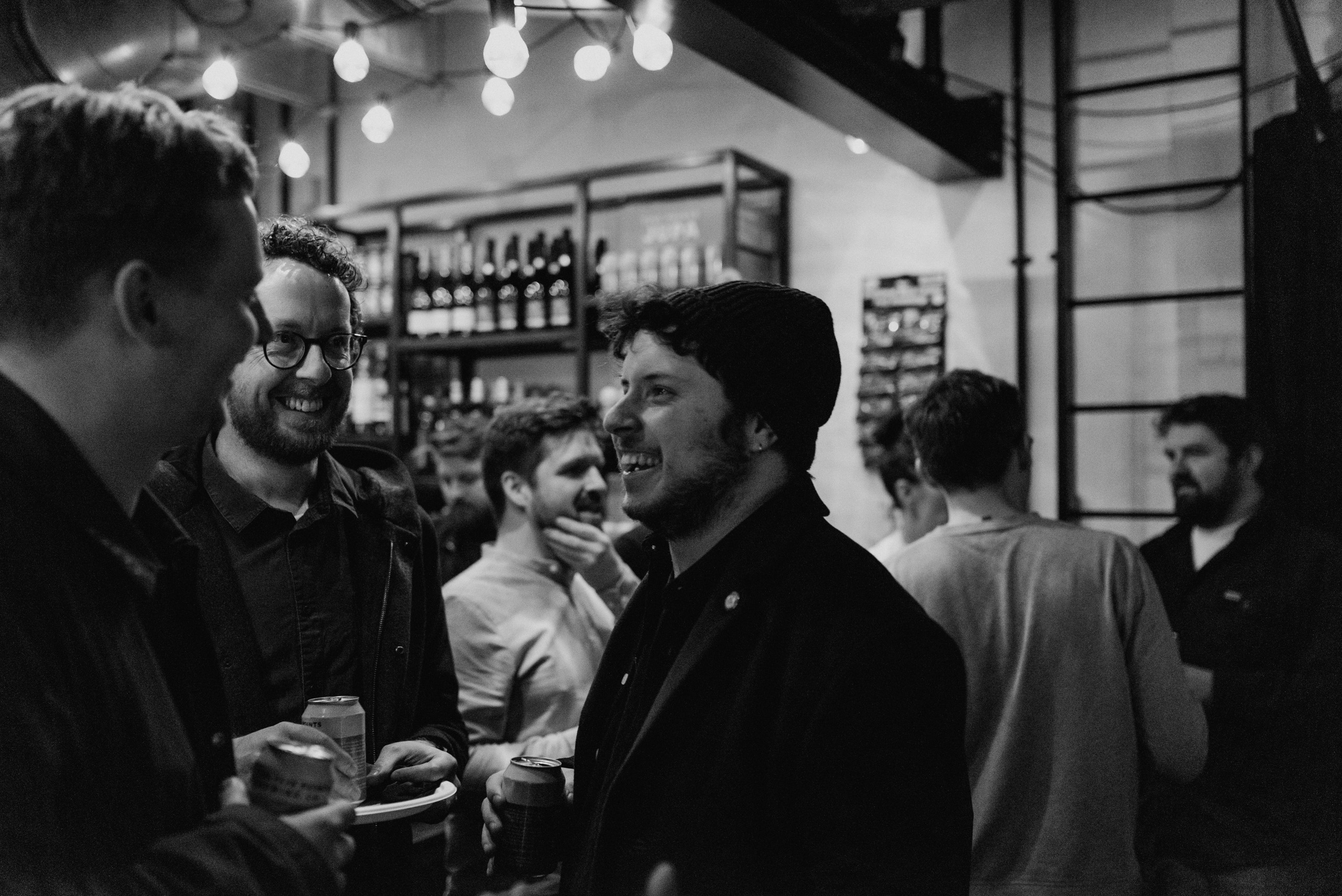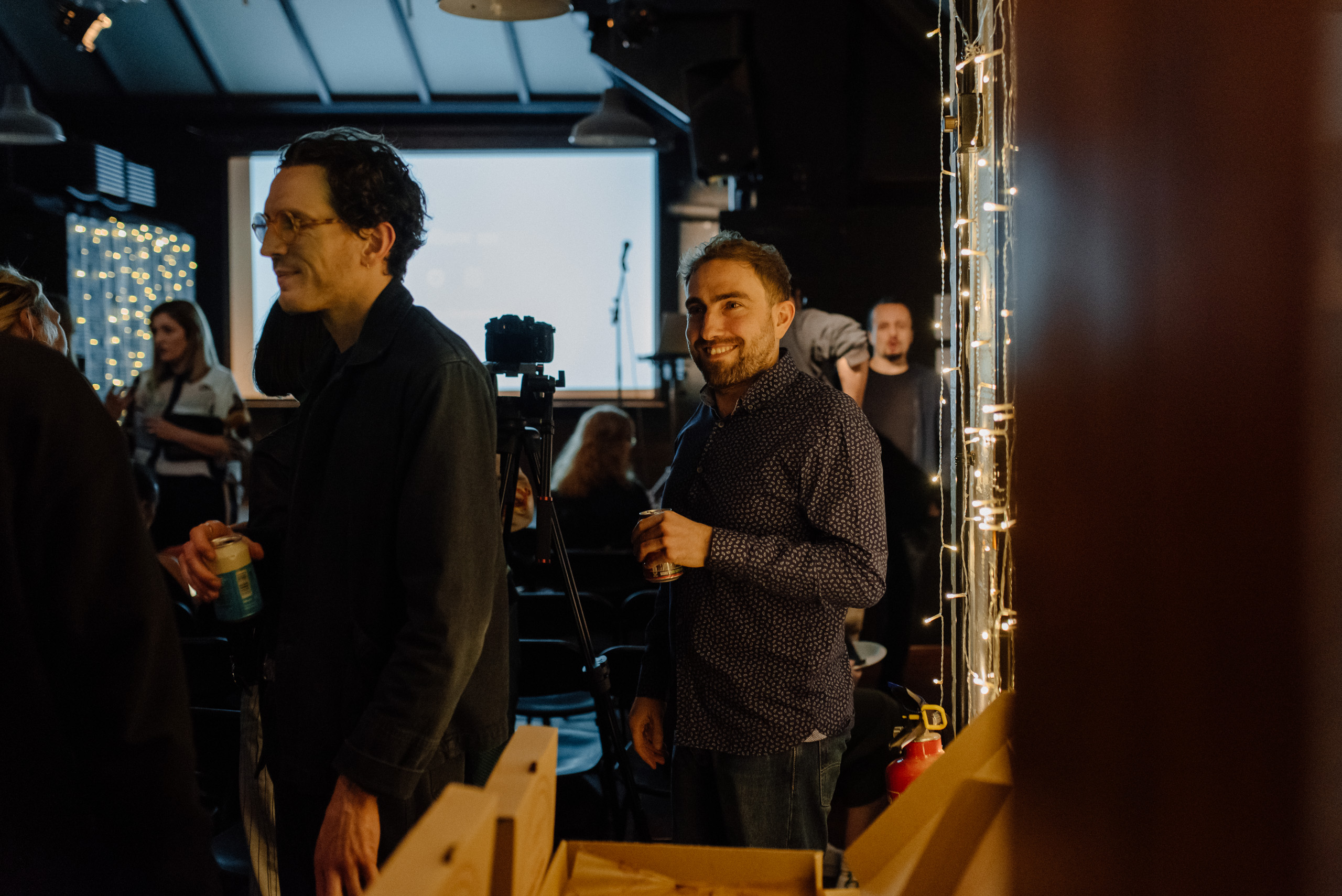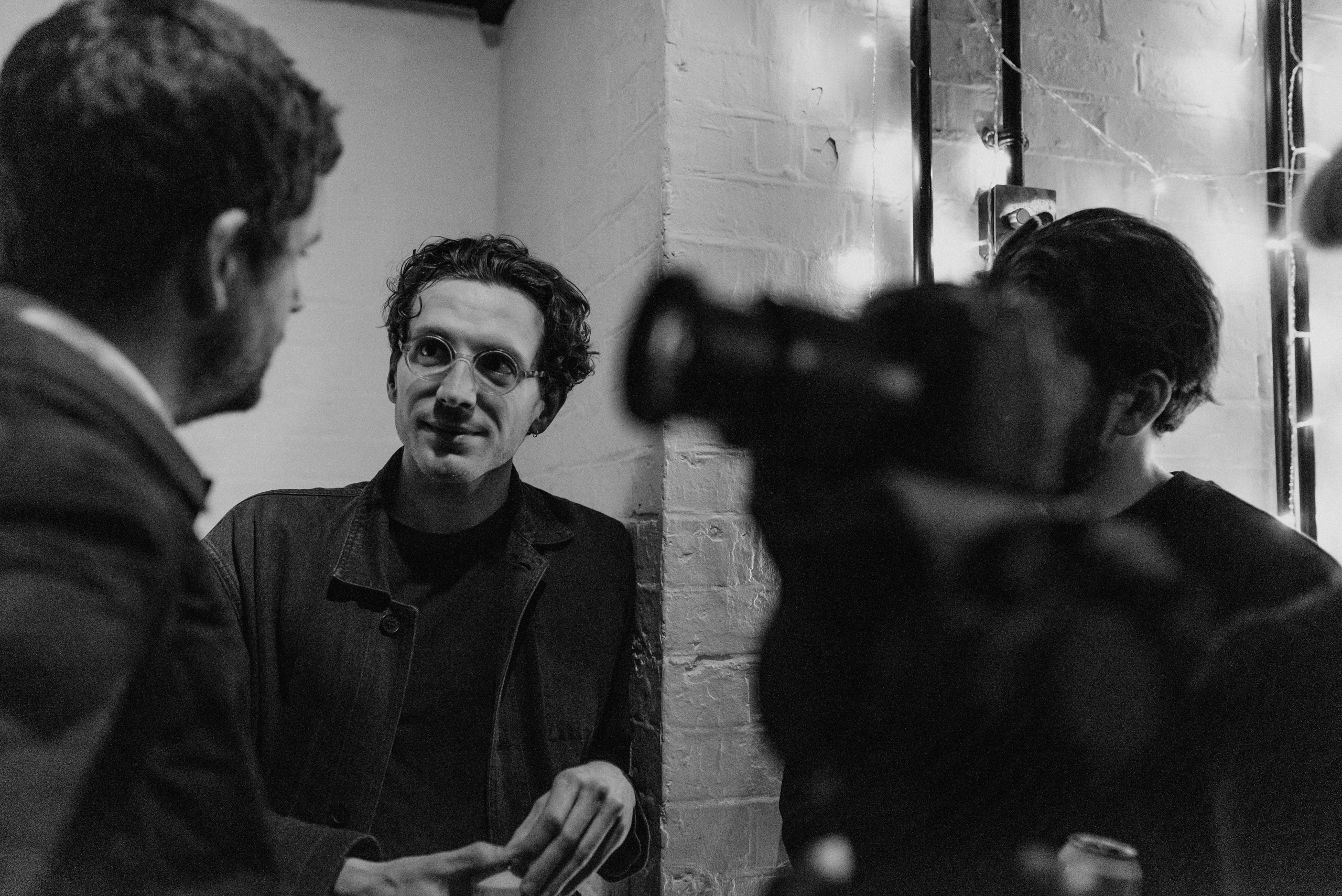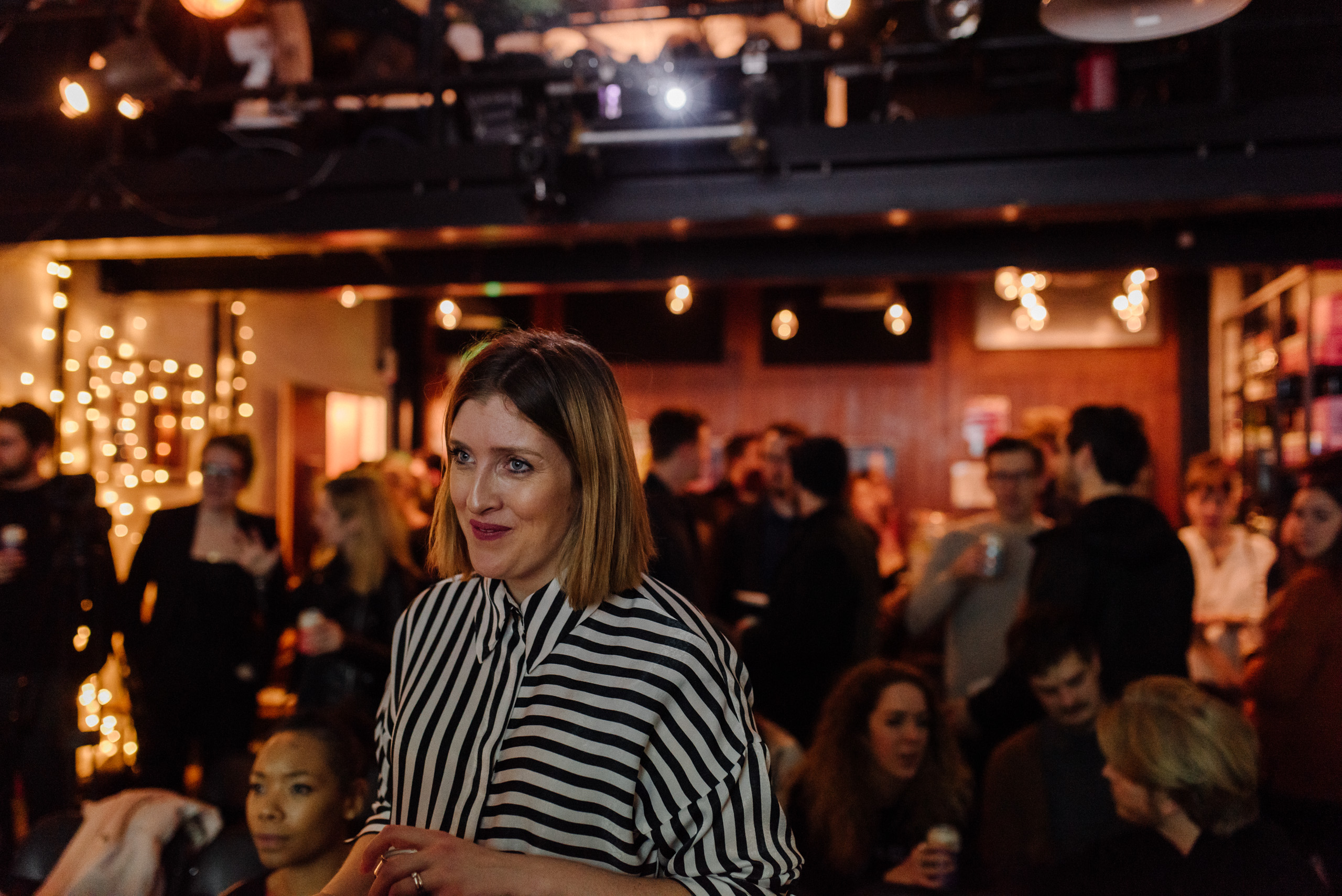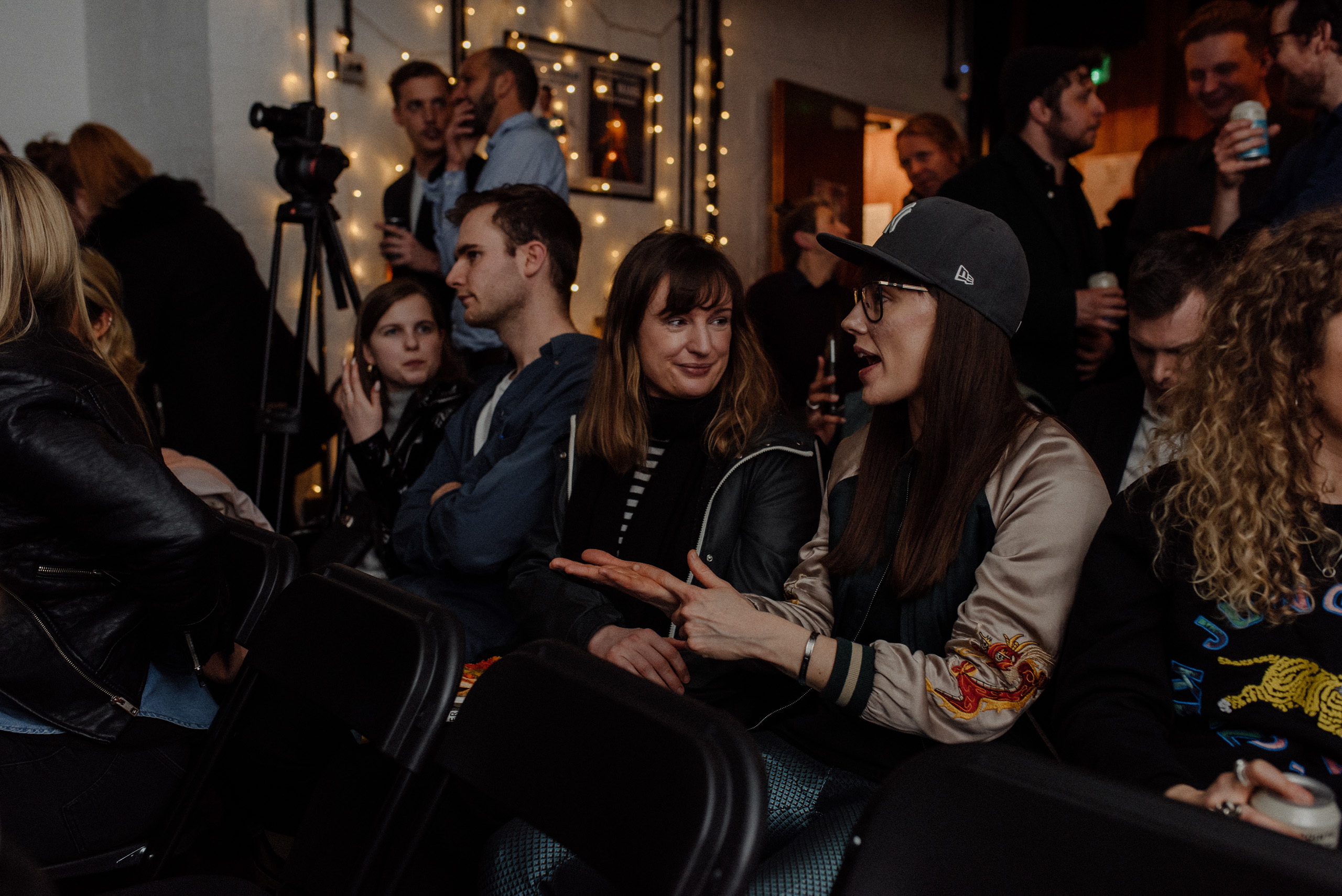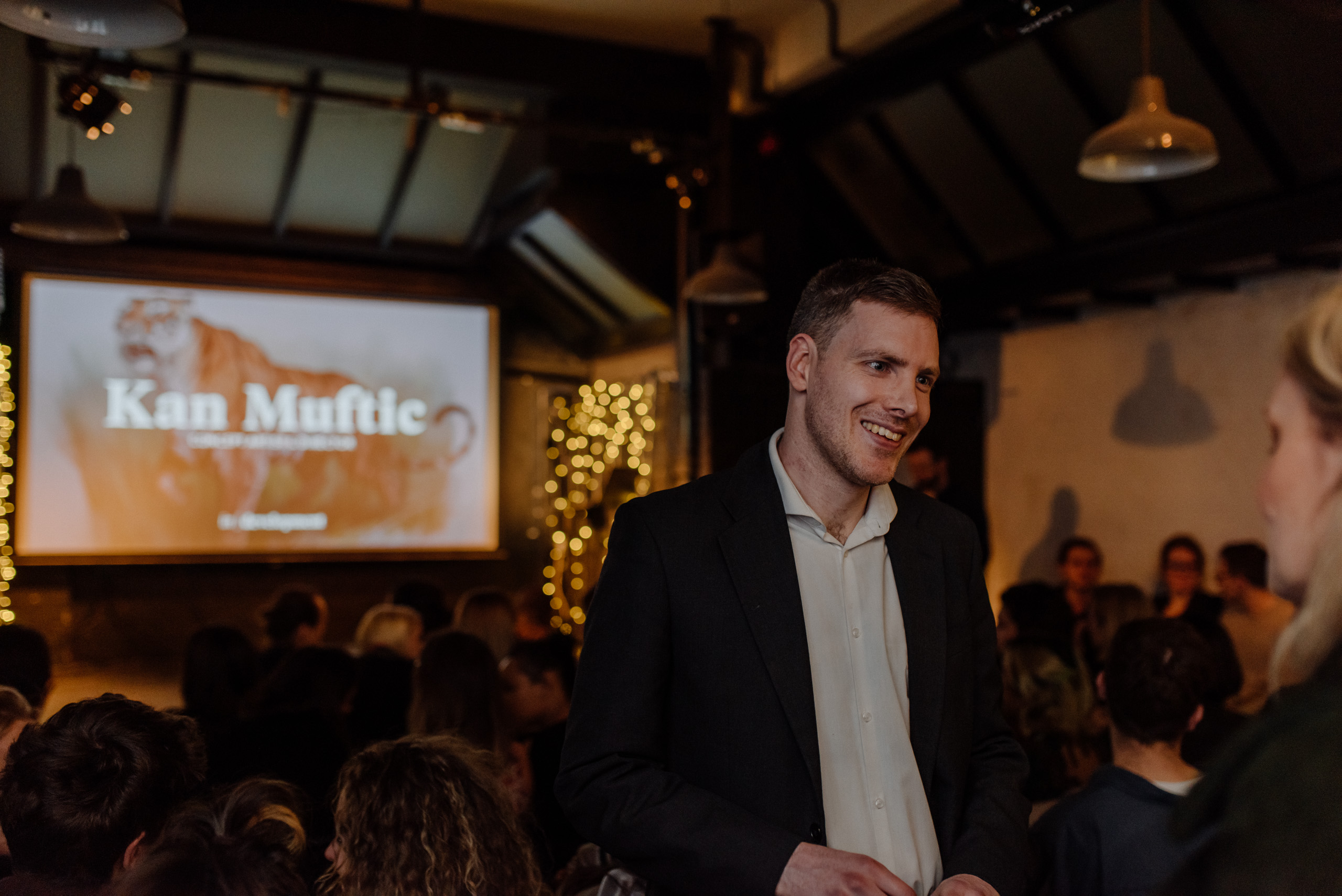 As smiling faces began filing into our cozy venue, we were thrilled to see the turnout was as we expected. As everyone ate, drank and mingled, the atmosphere soon filled with laughter, conversation and music. It wasn't long before it became a buzzing throng, packed to the rafters.
Our tiny idea had actually become a thing; a real place, filled with actual artists having a great time.
We shouldn't have been surprised. You quickly realise what a small pond we swim in when you get a group of creative people together and begin to find the numerous coincidental connections in the room. It felt good having the chance to introduce some new and old acquaintences to eachother though.
To say we got lucky with our first guest speakers would be an understatement…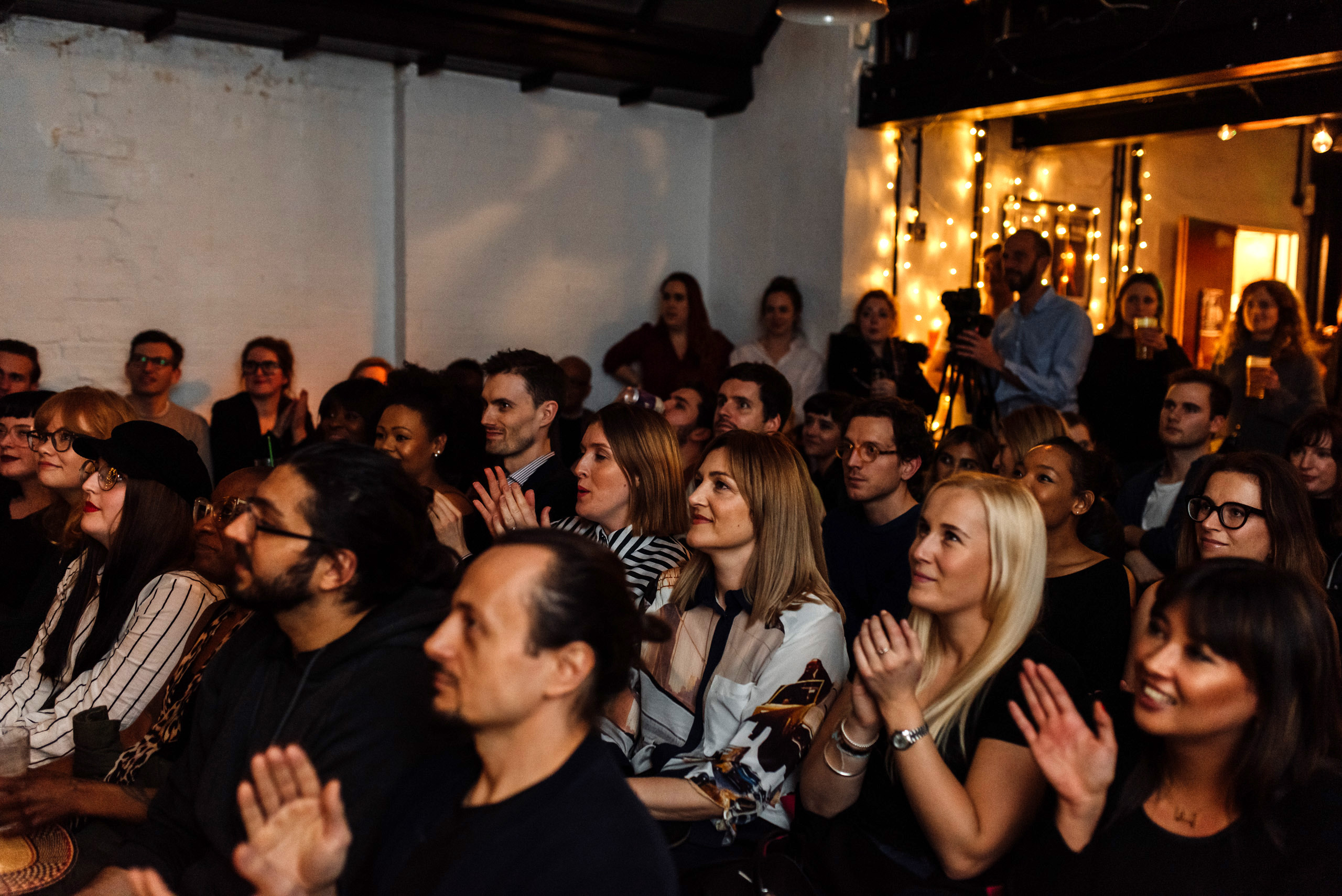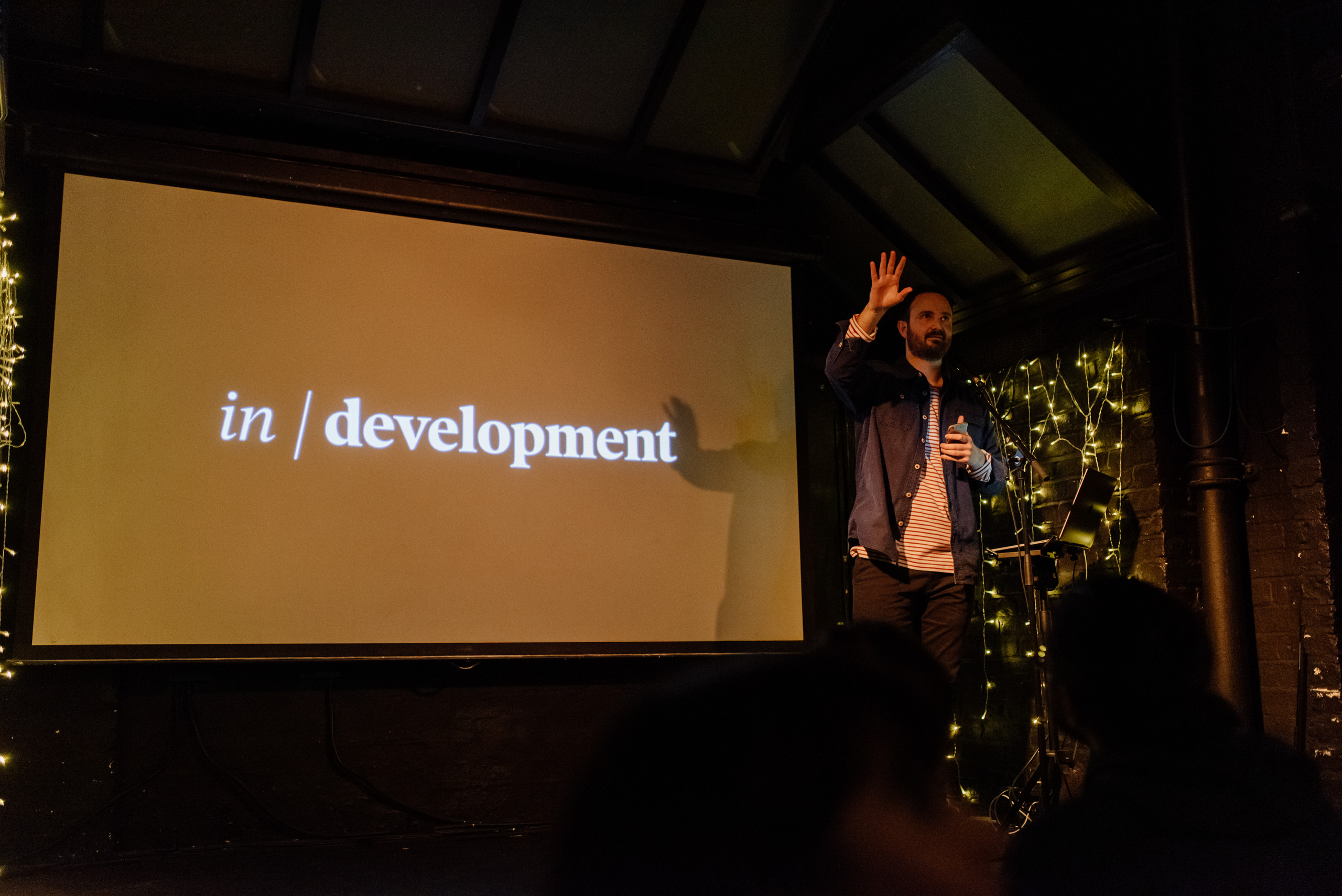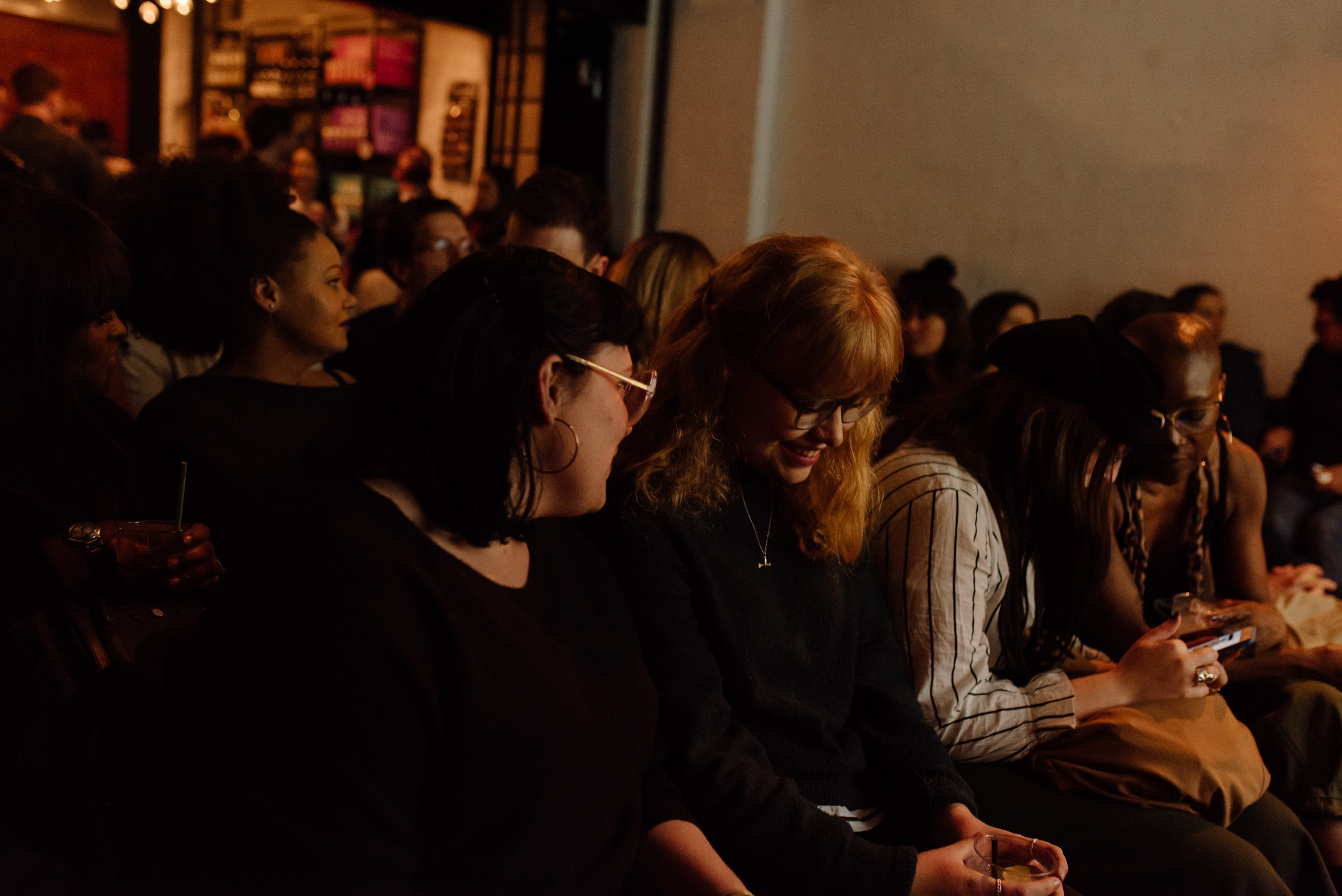 PRODUCTION DESIGNER
Sean Hogan
First to the stage was Sean Hogan, who gave us an engaging and entertaining insight into the role of a production designer, the challenges he's faced and lessons he's learned over the course of his career so far. From designing a fire extinguisher that became a hero prop in the blockbuster film Gravity, to working on concepts for television commercials, where his designs were often placed centre stage in order to bring to life the visual spectacle at the heart of the creative.
He also touched on branching out into other styles, staying creatively inspired by challenging himself with personal projects. Something which certainly resonated with those in the room.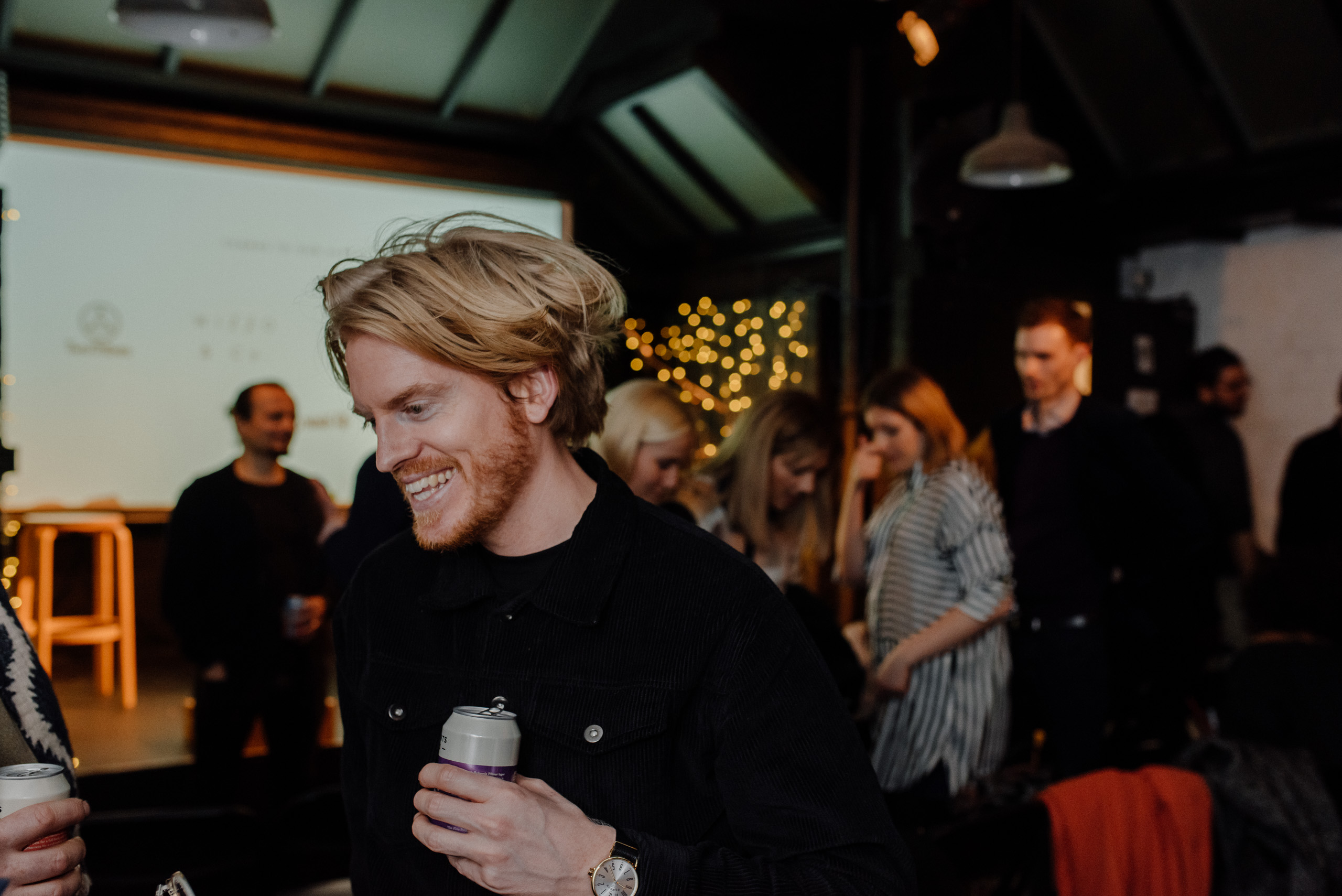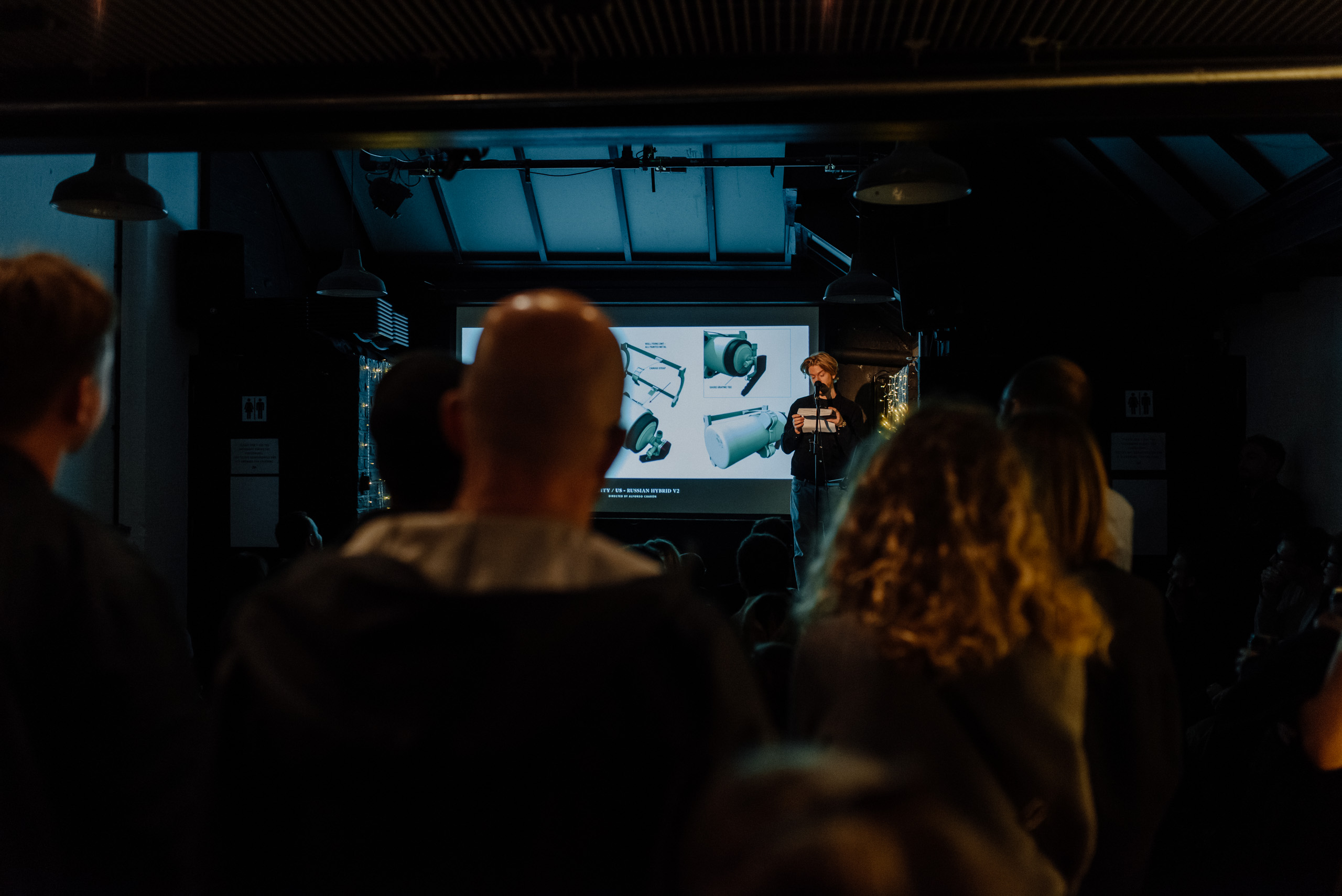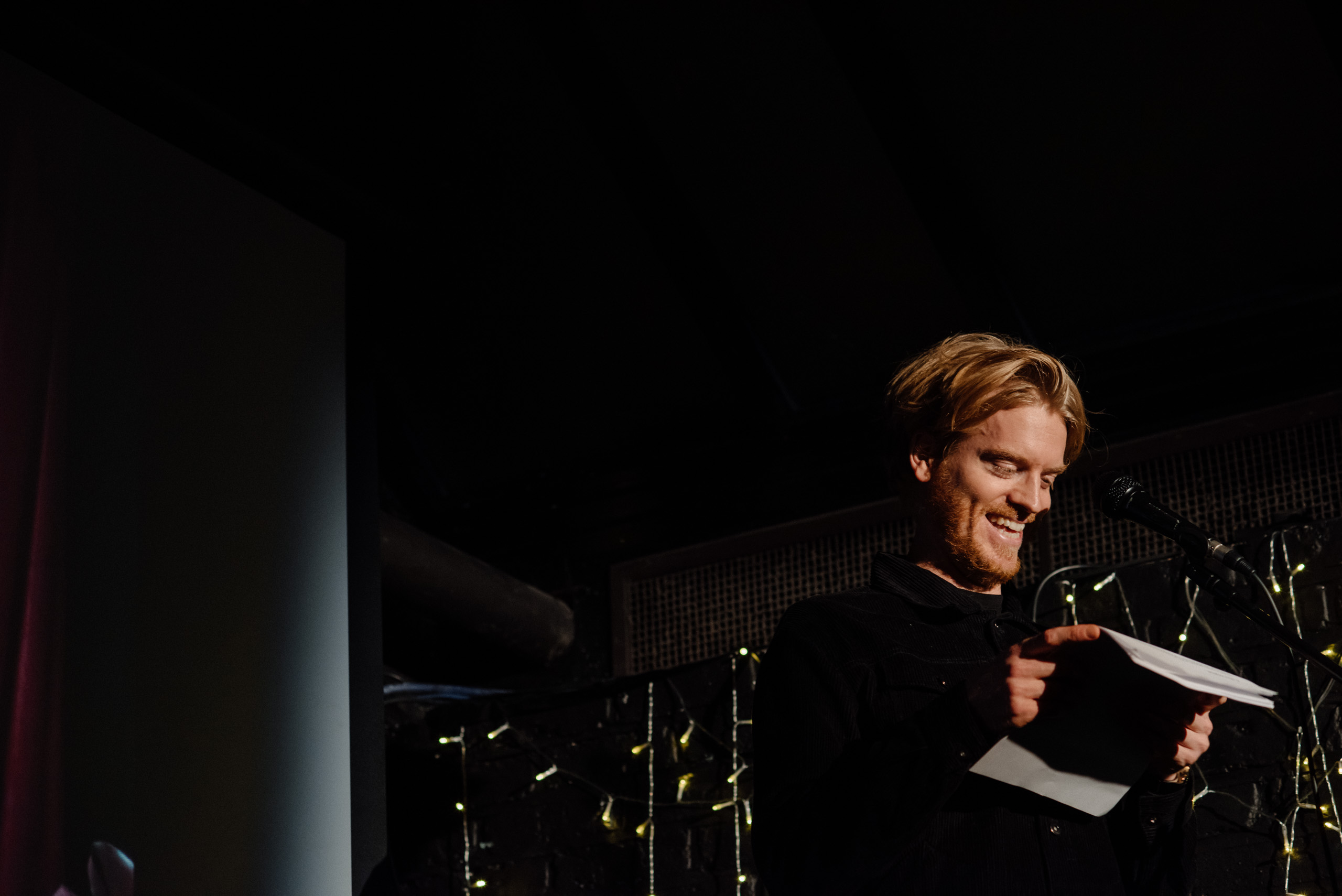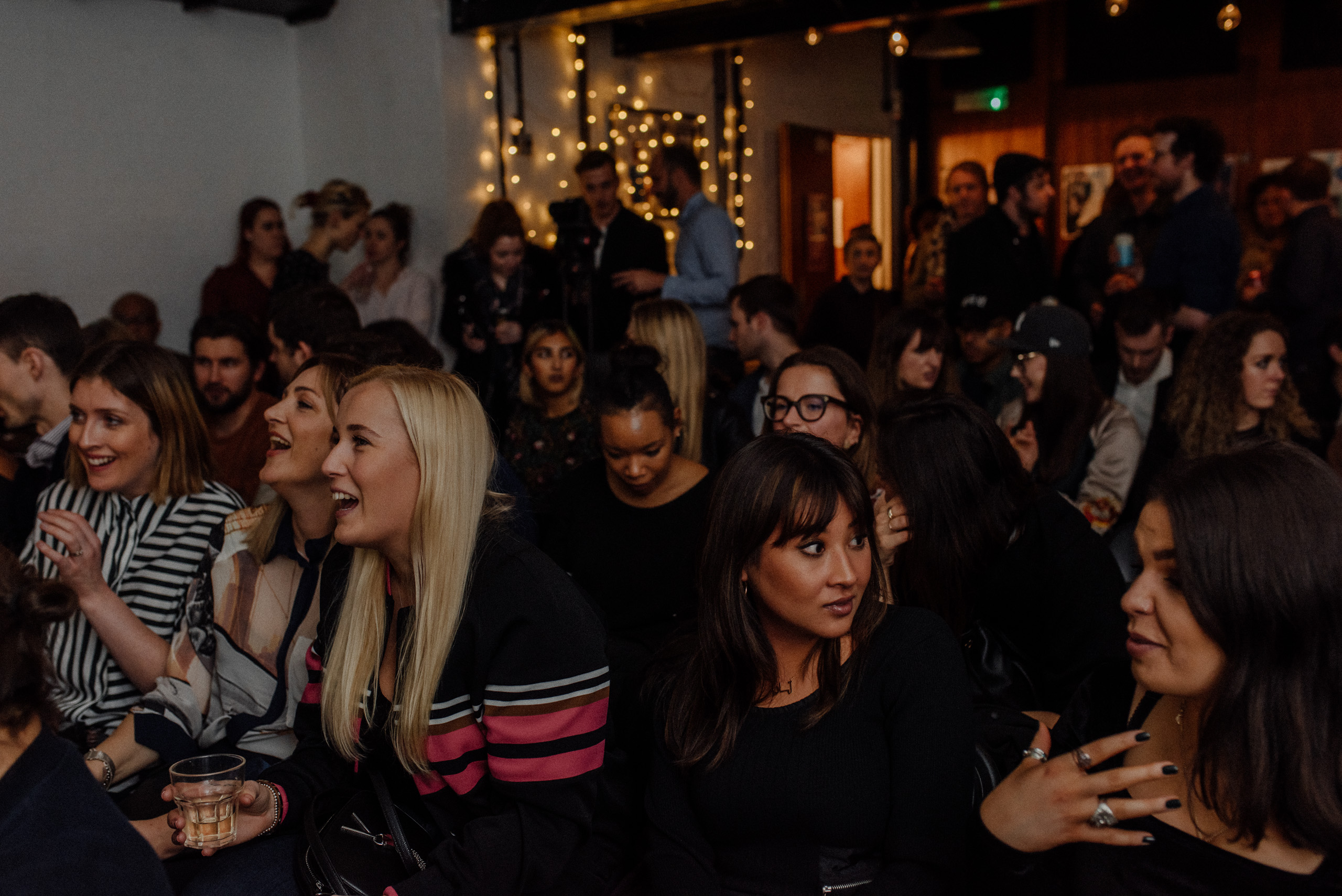 COSTUME DESIGNER & STYLIST
Cynthia Lawrence-John
Next up was the inspirational costume designer and stylist Cynthia Lawrence-John, who talked about her personal outlook on the role of a stylist in fashion, advertising, TV, film and music videos. Cynthia explained her holistic approach to crafting a look, and the importance of running with an idea, whilst always considering 'the big picture' and how her creative input can feed into various layers of the production.
Cynthia also gave a great insight into her background, going back to her student days at LCP where she started photographing bands, before landing her dream job as a picture editor at Hearst Magazines. From there, we discovered how she found herself getting an accidental start as a stylist when she turned up with her 'bag of jumble' to style what turned out to be a Levis campaign.
And, after working as an assistant to Alister Mackie and Katy England at Dazed and Confused, she broke into the world of fashion editorial, before branching out into the highly creative world of music promos, where she found room for some genuinely stunning artistic expression.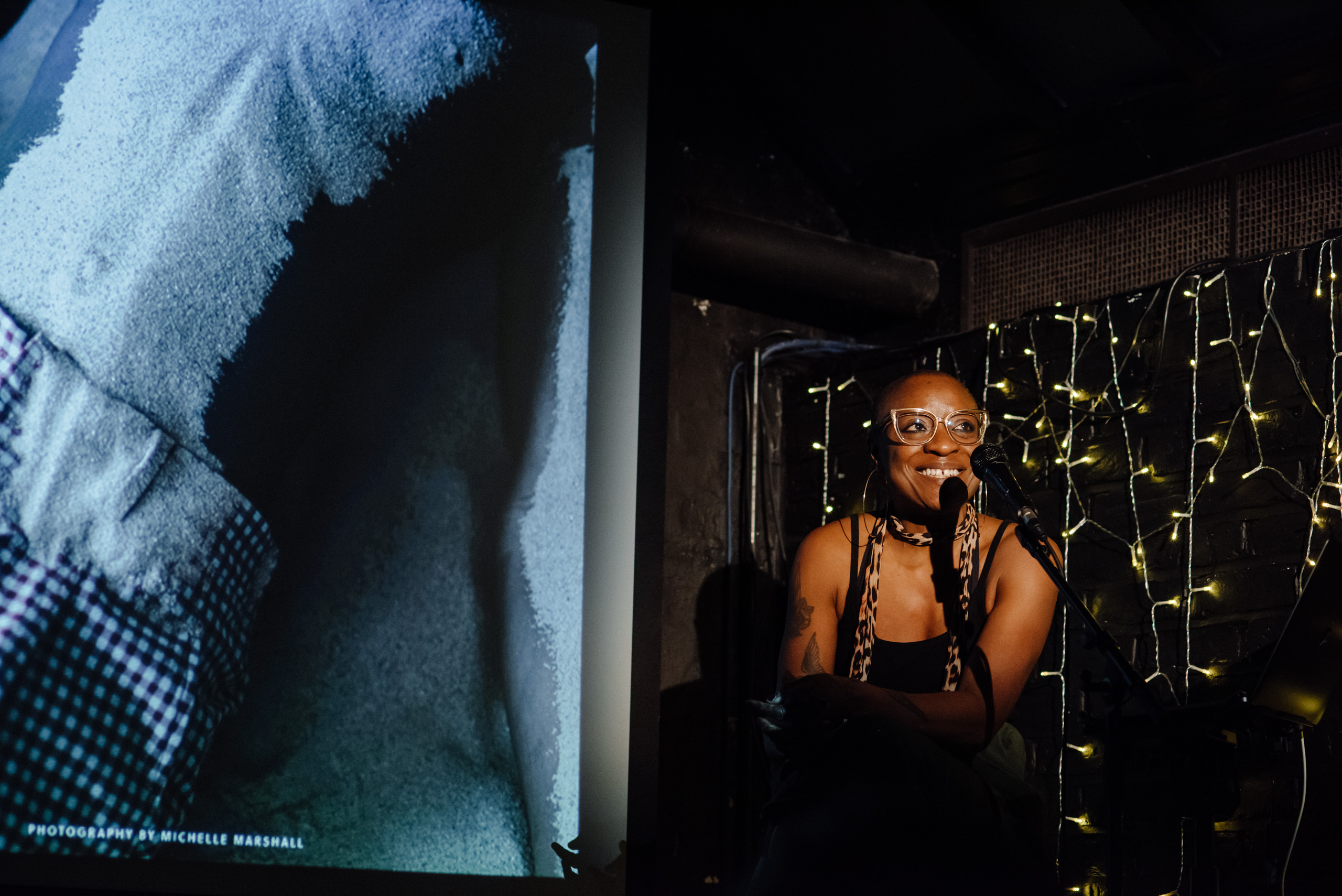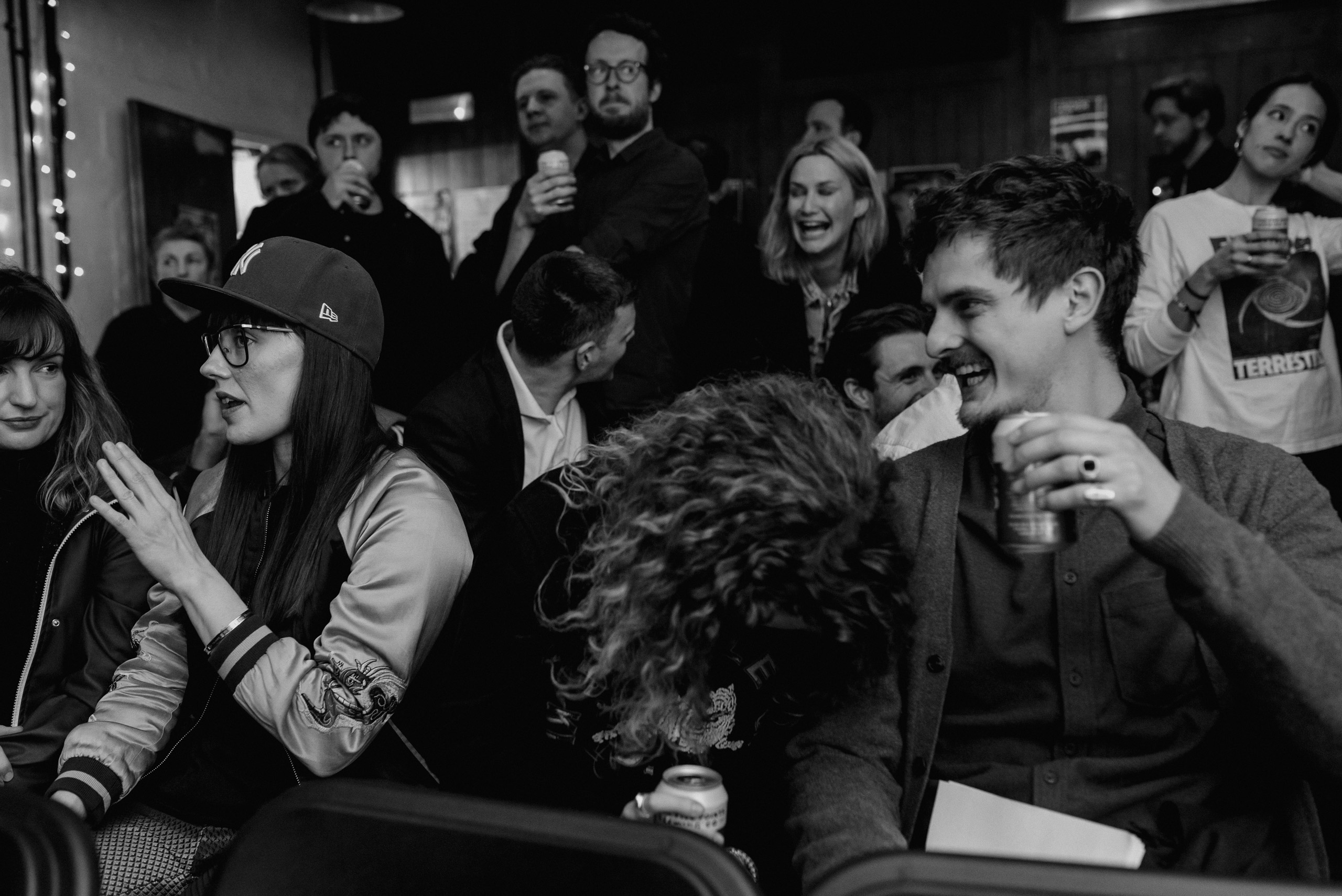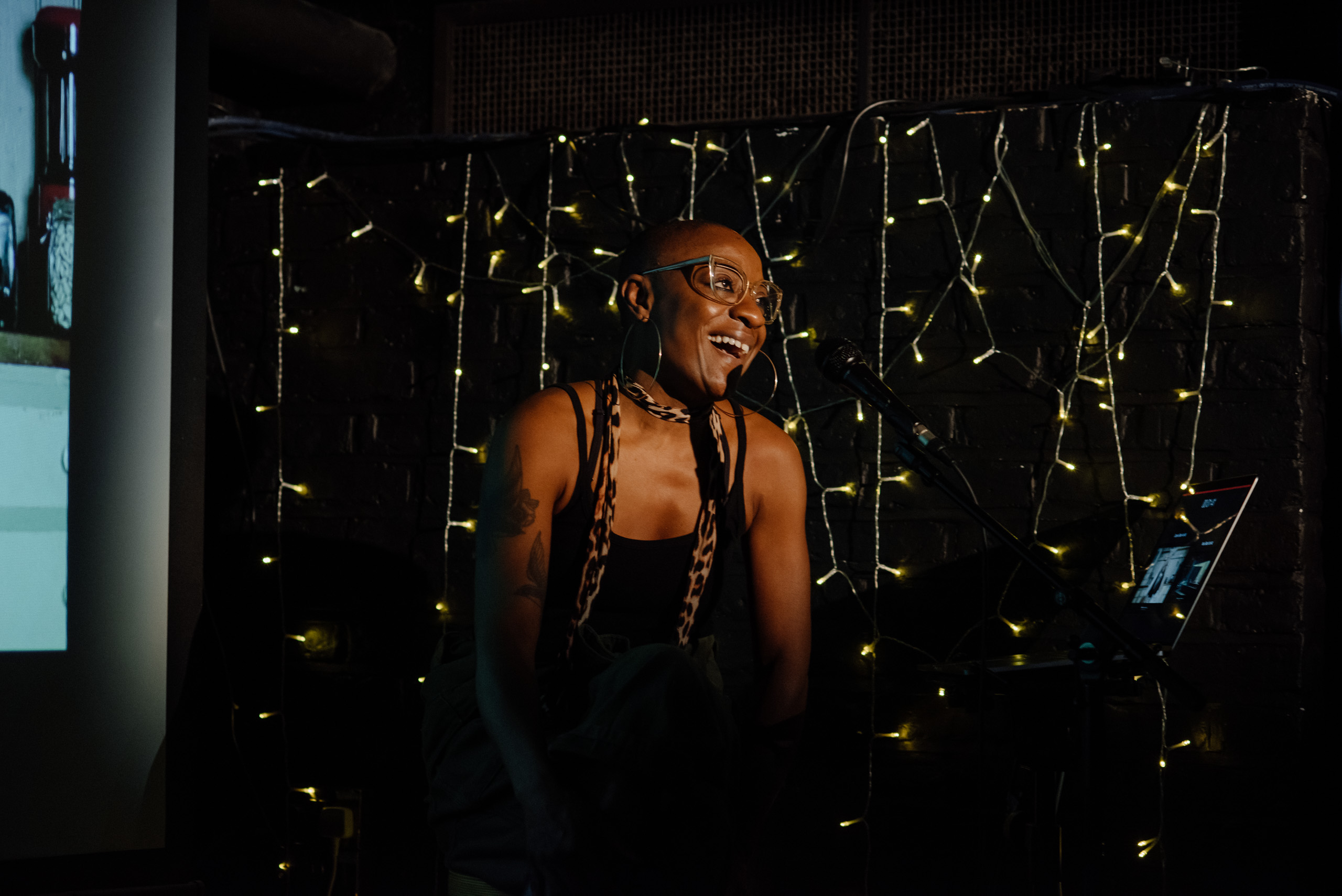 CONCEPT ARTIST & DIRECTOR
Kan Muftic
Our final speaker was the charismatic concept artist and director Kan Muftic, who took us on a journey through the twists and turns of his varied career.
Kan gave us frank accounts of his experiences from the joys and frustrations of his early days as a budding director, to discovering a new direction as a concept artist in the world of video games and Hollywood blockbusters. Kan's journey eventually took him full circle as he found himself a director once again, working on the innovative series Kiss Me First, which presented Kan with some hugely rewarding challenges.
Kan's talk also revolved around creative satisfaction – an unwitting theme of the night – and he spoke about the constant search for happiness and fulfilment in his work, that many of us face.  His refreshingly honest talk culminated with his return to his first love of drawing, and the childlike happiness and contentment he found producing his first – and highly celebrated – book on figure drawing.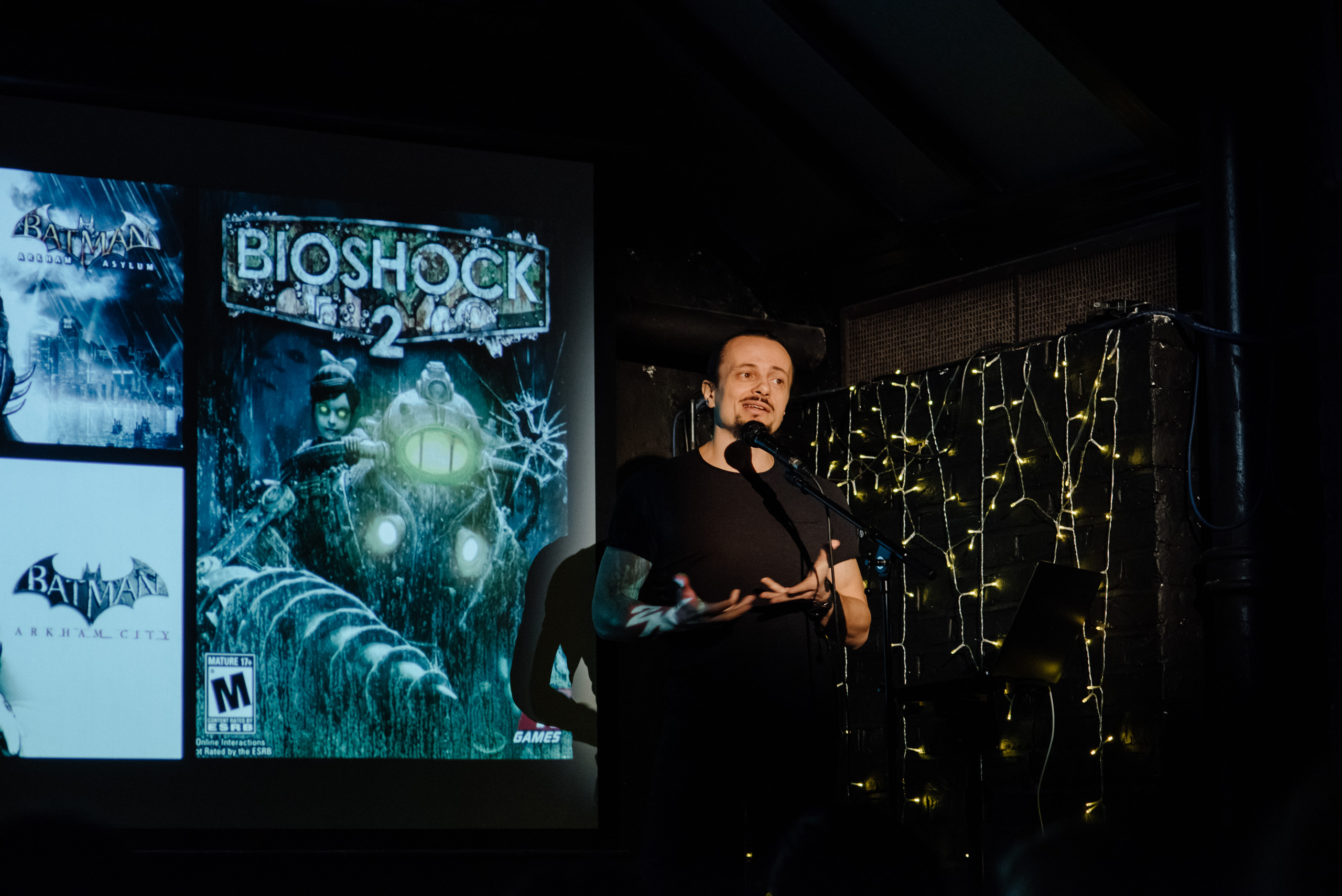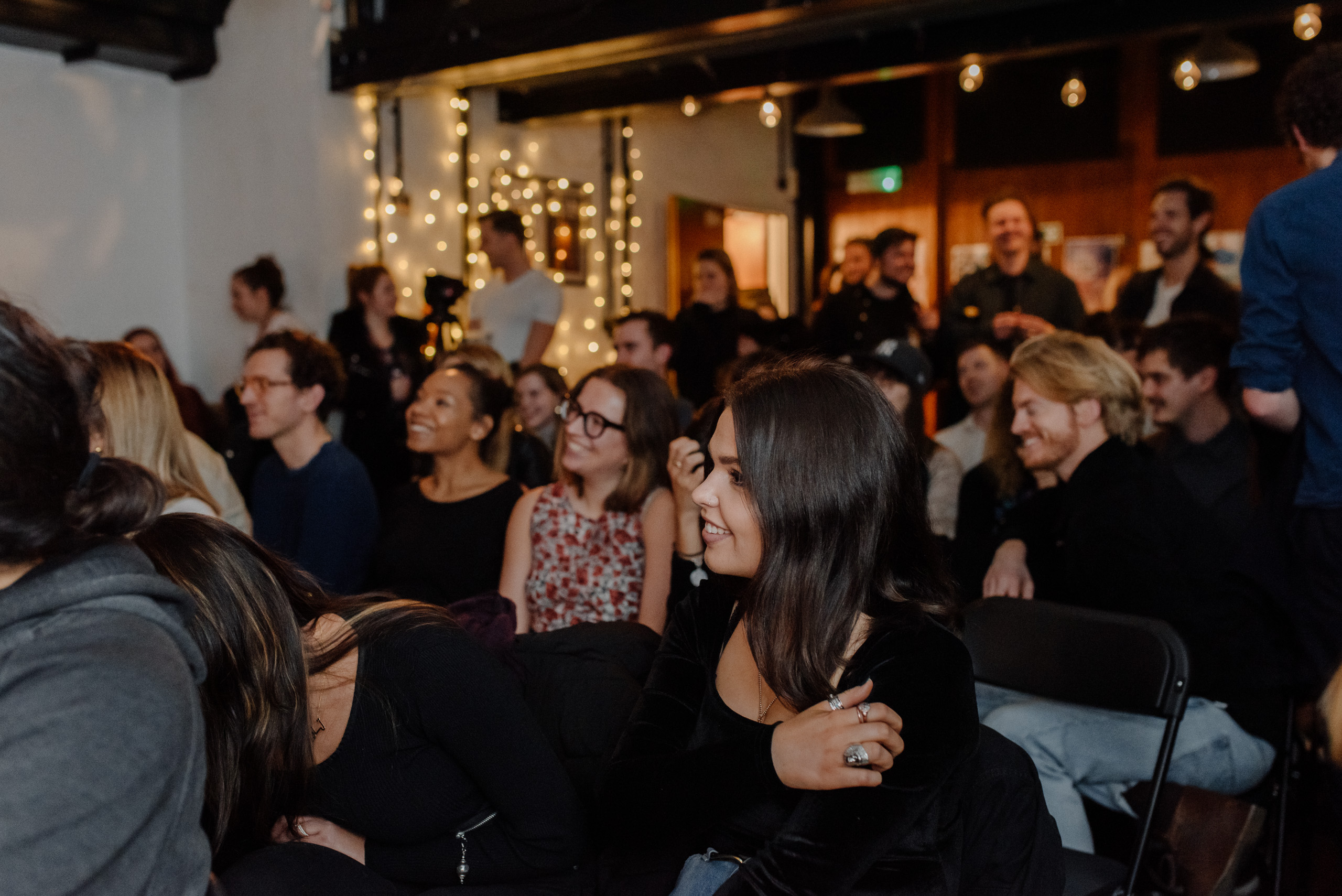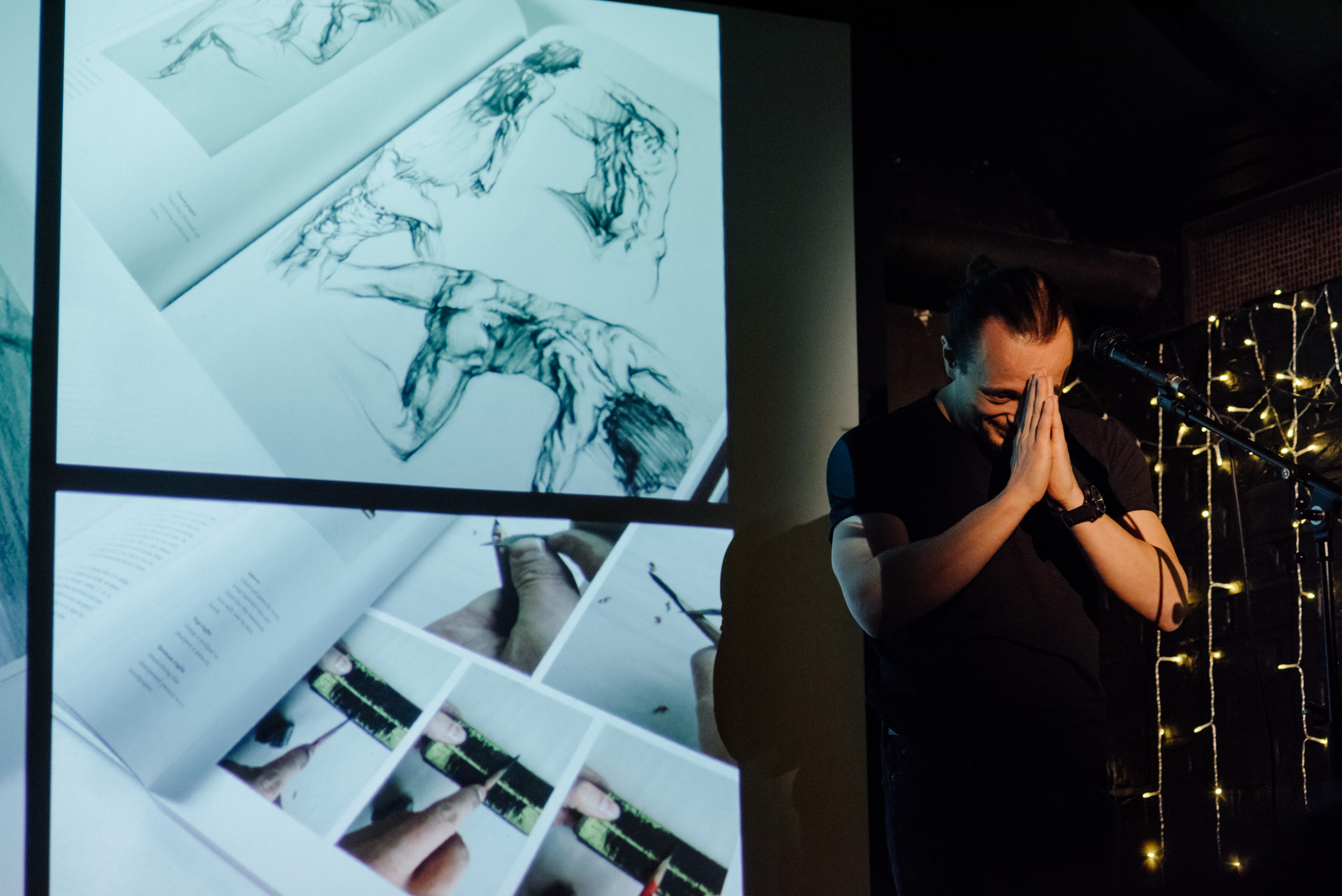 It was a series of talks which left the room feeling energised and inspired, not just because of the caliber of work on display, but due to the relatable, honest way in which our speakers conveyed their experiences. There's something very reassuring in knowing that other folks go through the same struggles when balancing creativity, art and financial reward throughout their careers.
To round off the talks and say thanks to everyone for attending, we held a little surprise raffle, which was generously sponsored by the local Two Tribes Brewery and purveyors of quality cold brew coffee, Sandows. Thanks to them, a number of our lucky guests got to walk away cases of craft beer and soda. Which is good, because caffeine and alcohol are the essential oils of creativity.
And so, the night ended much as it began – with a good old chinwag and far too many beers for a Tuesday night.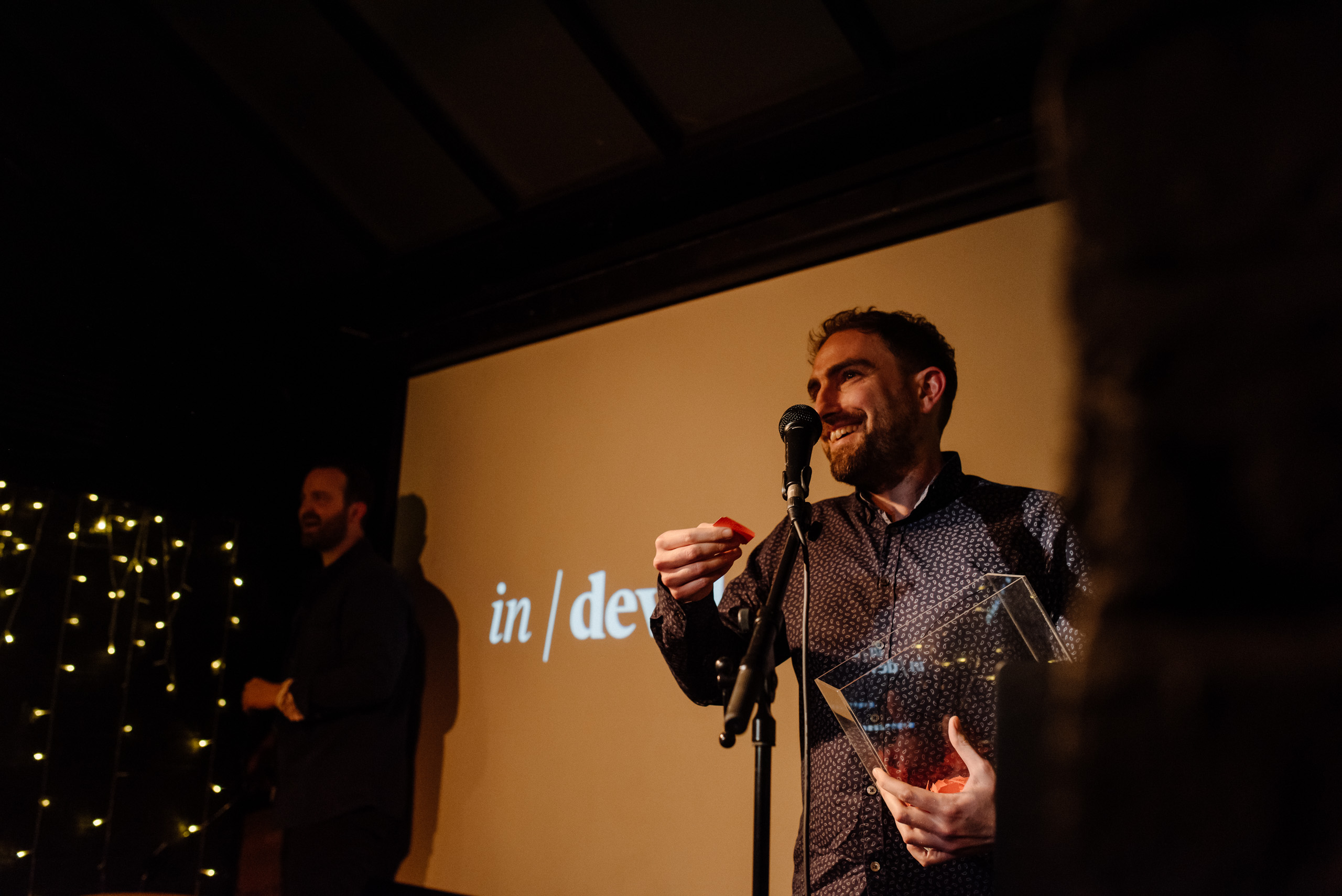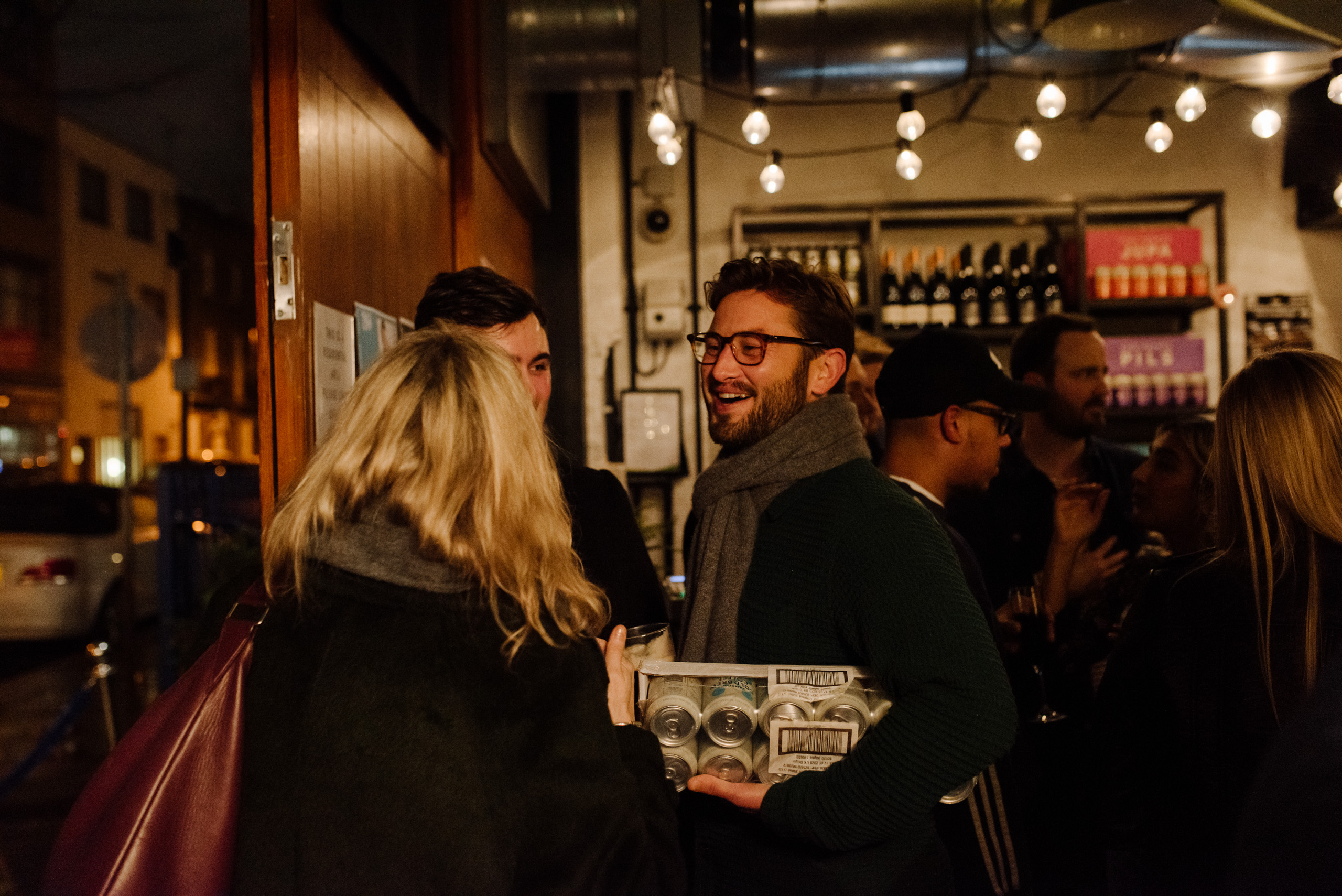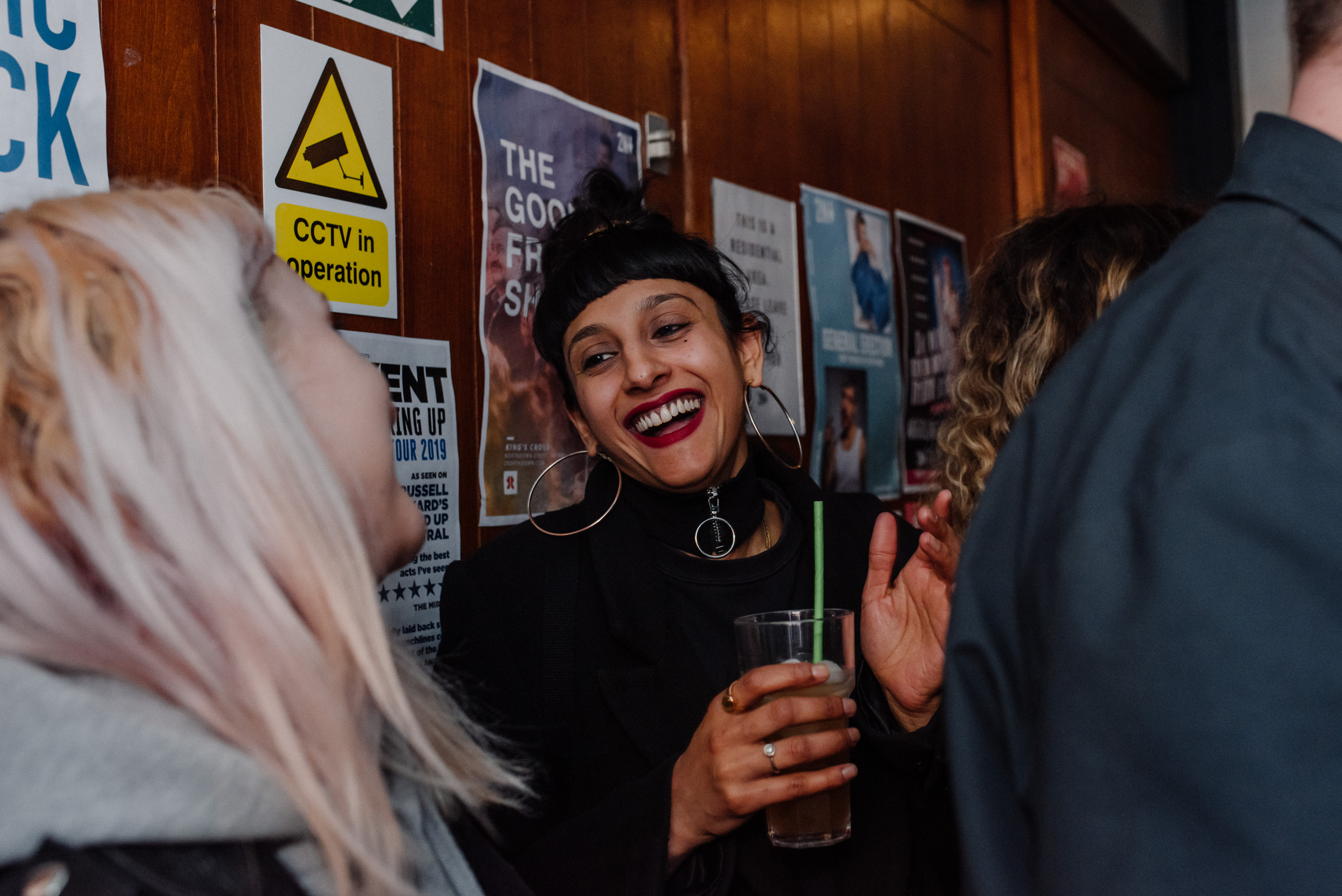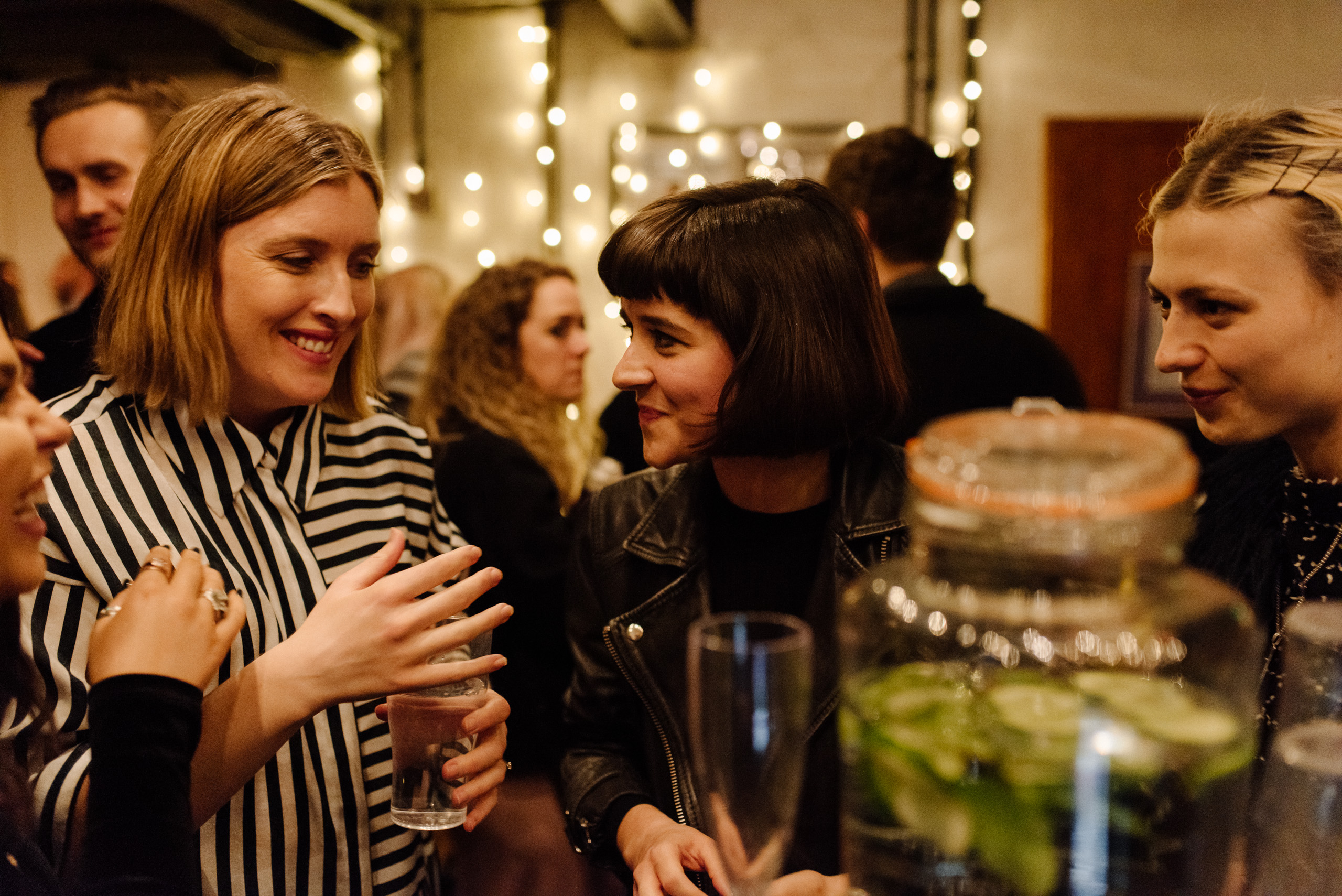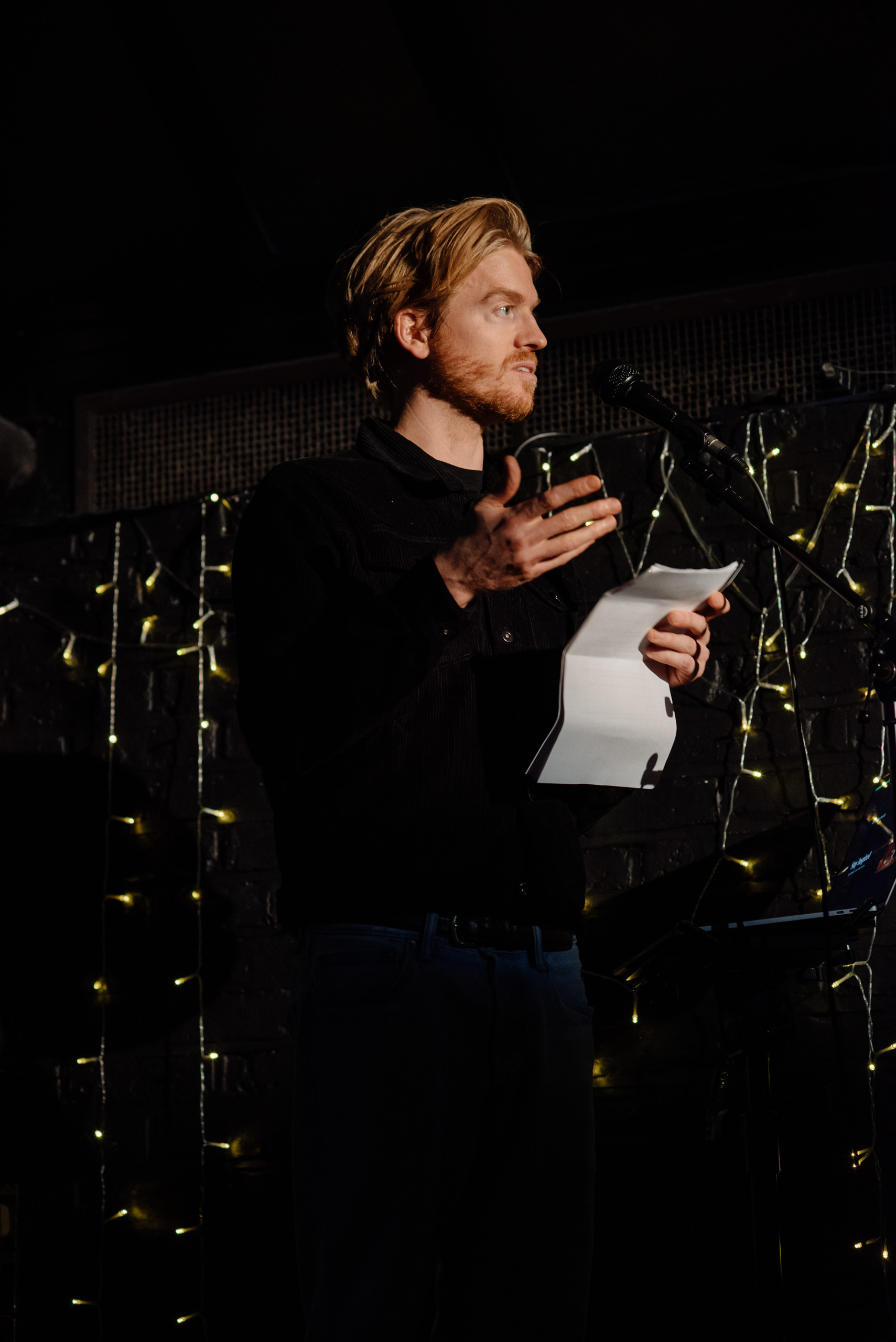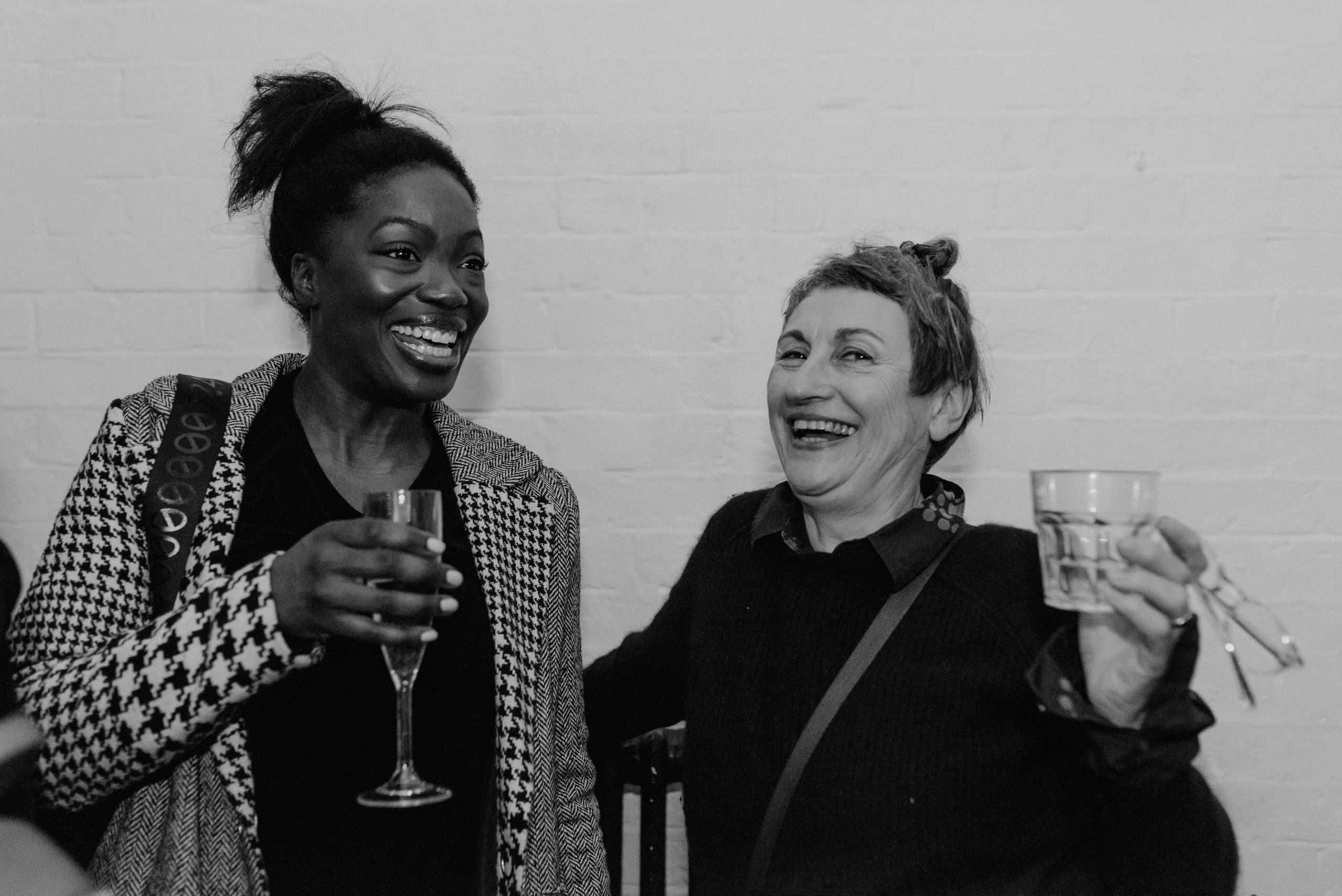 It had, somehow, all come together on the night. And, even with a the cloudy heads and exhaustion of the next day ahead of us, it was hard not to think…
When can we do this all again?
A heartfelt thank you to Cynthia, Sean, Kan and all that attended, including representatives from Stink, Smuggler, Biscuit Filmworks, Rattling Stick, Riff Raff, Friend, Merman, Lisbon, Objekt Films, Father, Wizzo & Co, Undercranked, WP-A, Simon & How, Wunderman and Isabel + Helen.
We'll do our best to return the favour, recognising and supporting the amazing work both individuals and companies do in whatever way we can.
Lastly, thank you to our wonderful friends, our graphics designer Jeremy Mansford, our photographer Olga Lioncat and our runner Tosin Lepe for their assistance on the night. You guys are the best!