27.09.19
London Social Summer 2019
London Social Summer 2019
At the tail-end of a beastly summer, we returned for our third evening of good times with unbelievably talented folk in London.
Aside from the usual beers, pizza and socialising, our talks took on a slightly revised format, with a more conversational approach encouraging plenty of back-and-forth between our speakers, host and the audience.
Animator
Andy Biddle
First to perch on stage with us was the superlative stop-frame animator Andy Biddle. If you're not familiar with Andy's work, then you're going to have a great time catching up. He is of course responsible for some of the most memorable animation sequences in modern classics such as Wes Anderson's Fantastic Mr. Fox, Isle of Dogs and The Grand Budapest Hotel. Not to mention some top drawer advertising campaigns, like the much lauded debut TVC for London gin makers Sipsmith.
Andy gave us a fascinating peek into the mysterious life of a stop frame animator. Via some examples of his work, and a great selection of making-of stills and behind the scenes footage, he took us past the web of intricate rigging, through the tiny crawl spaces and into the mind of Wes Anderson. It was a welcome taste of the huge amount of time, effort and thought that goes into bringing these amazing creations to life. A charming and spellbinding insight that made us all want to spend more time in his world.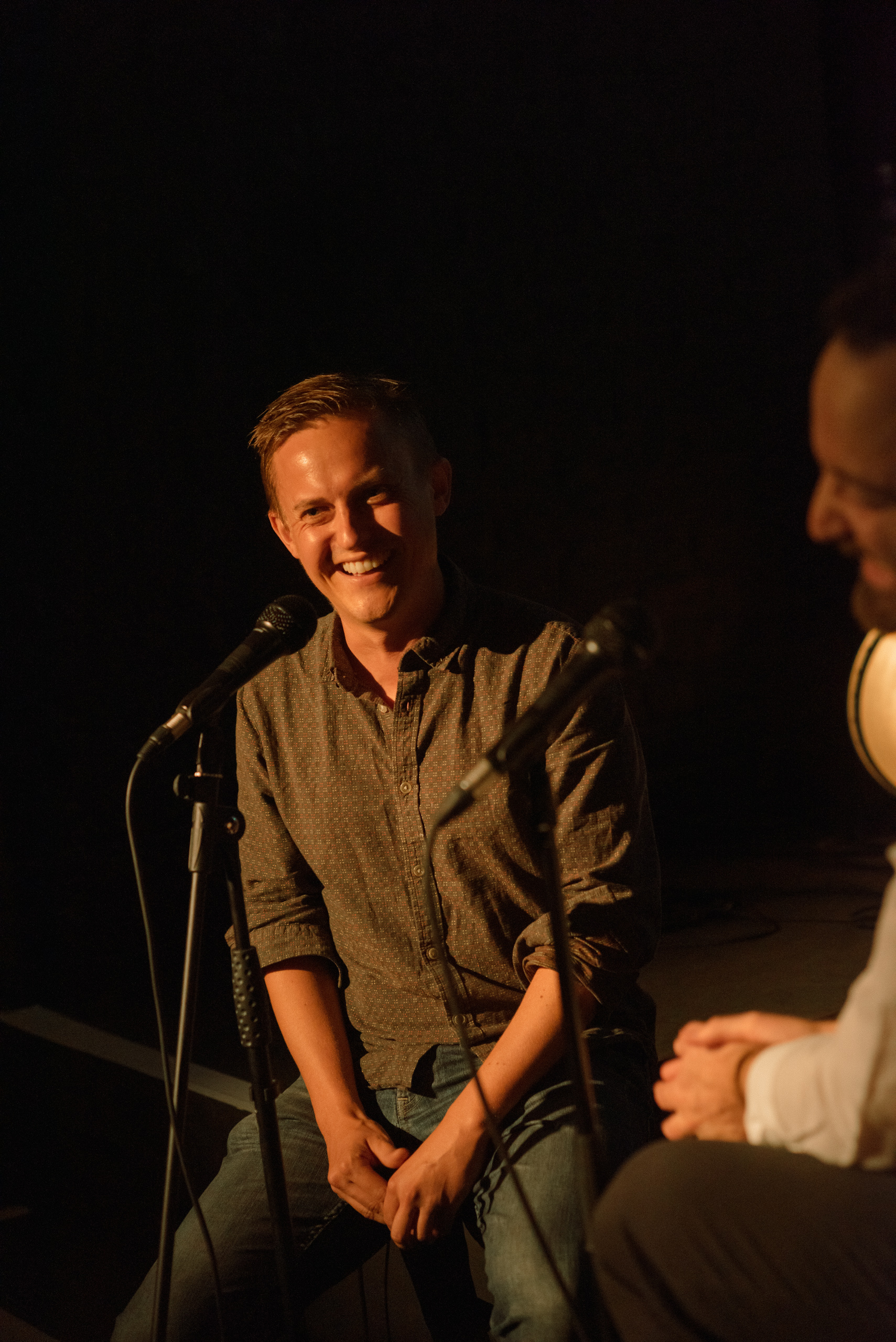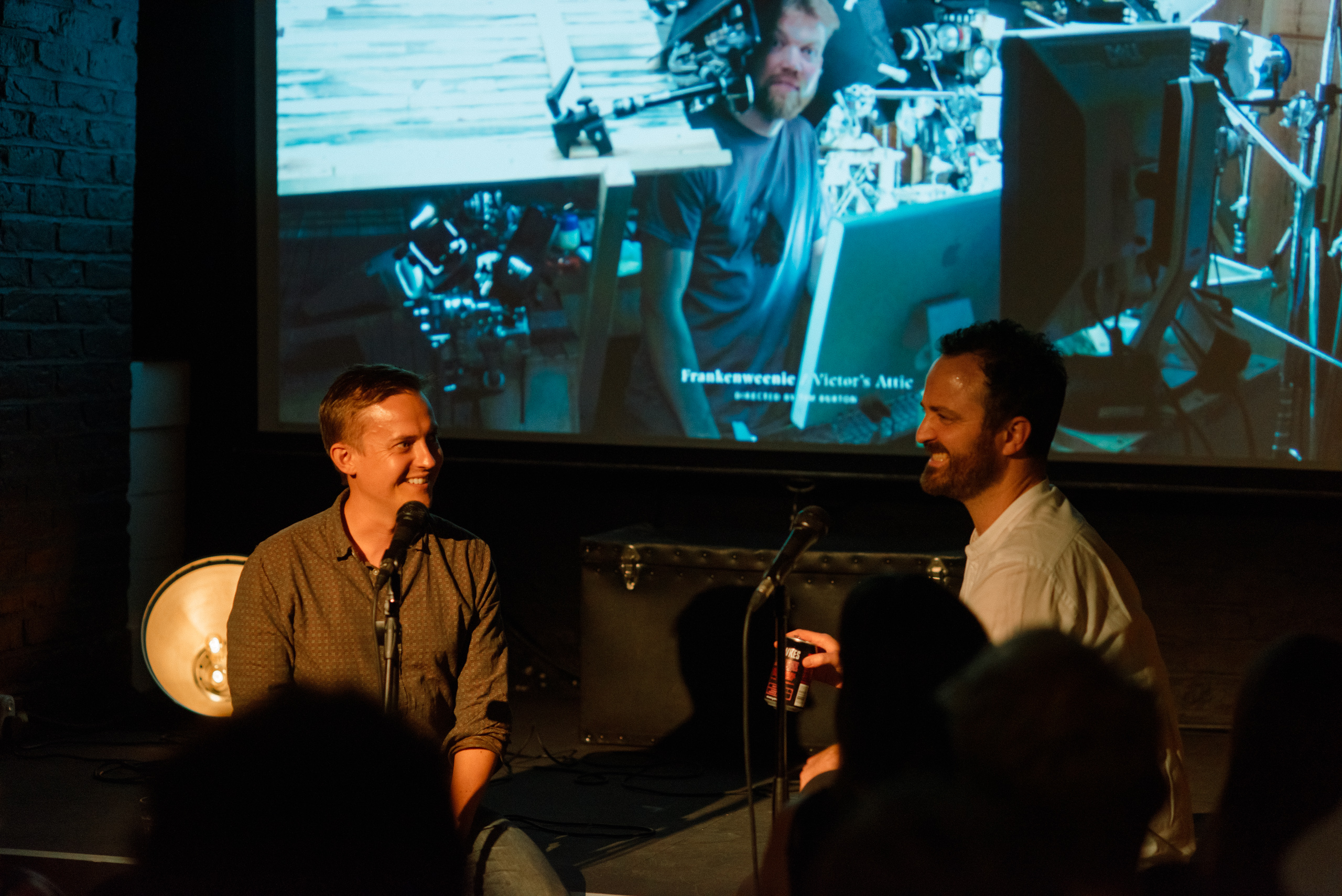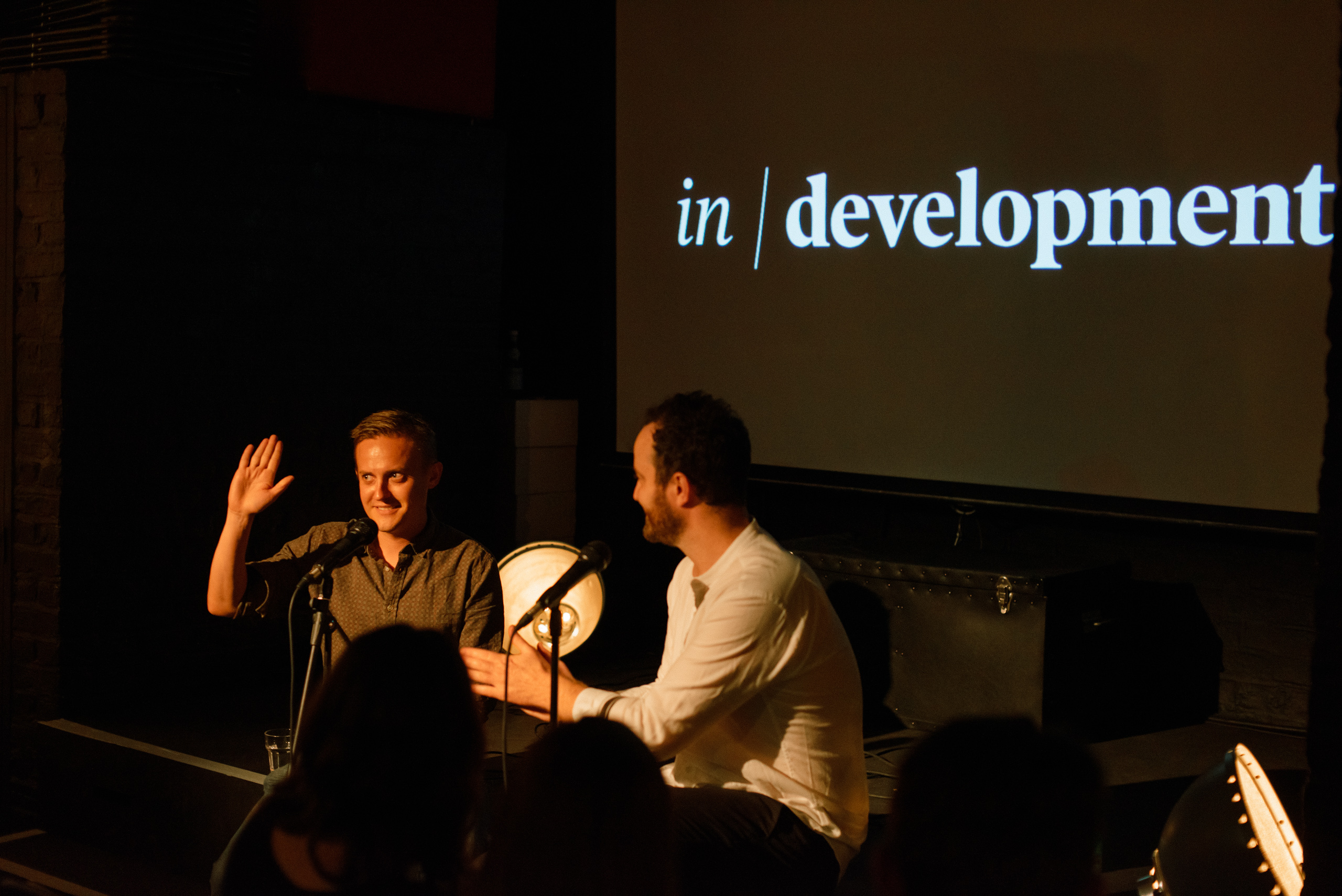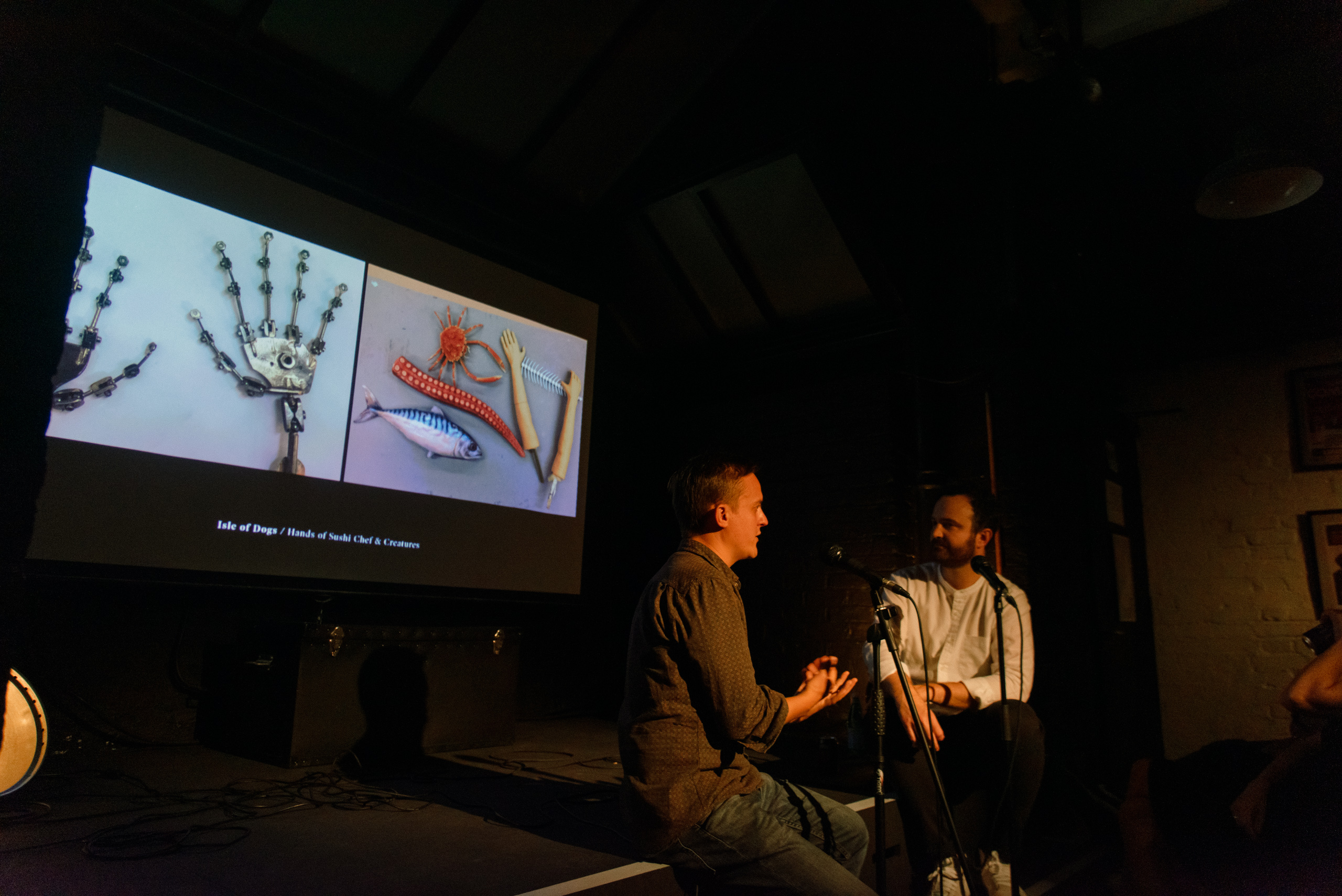 Music & Sound Design
Father
Next up were music composition and sound design duo FATHER, AKA: Joe Farley and Freddie Webb, who we've been pestering to get on stage since our first outing.
Joe and Freddie gave us a brief history of their work together and spoke candidly about working as a duo who also happen to be friends (or is it the other way around). It was great to hear about their journey into sound design, from their self-starter roots to appearing in a TVC as foley artists, to their continuing development as musicians and composers. We hope to check in with this talented pair down the road, but until then we'll just need to keep our collective ear to the ground in anticipation of even more incredible commercial and personal work from them both.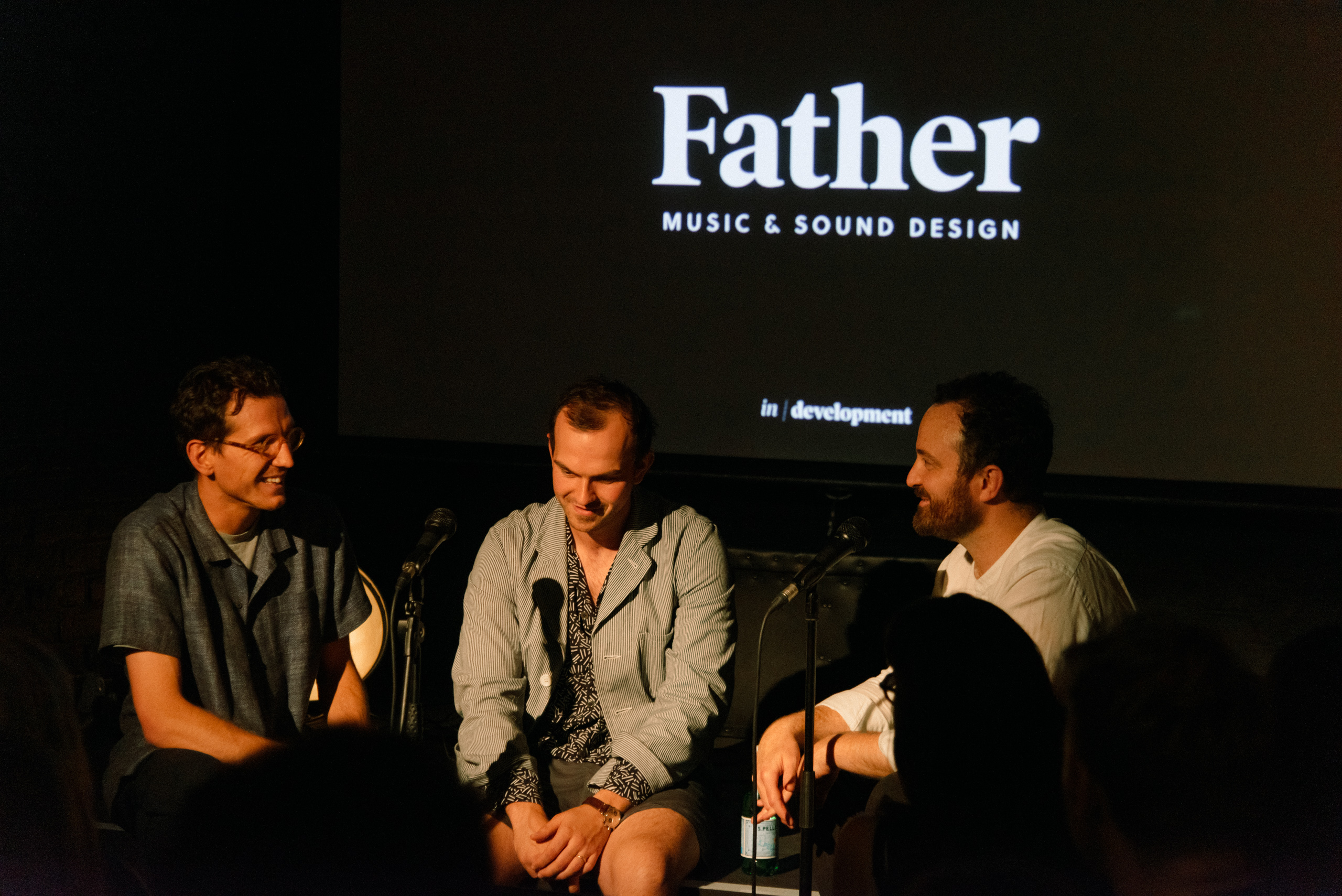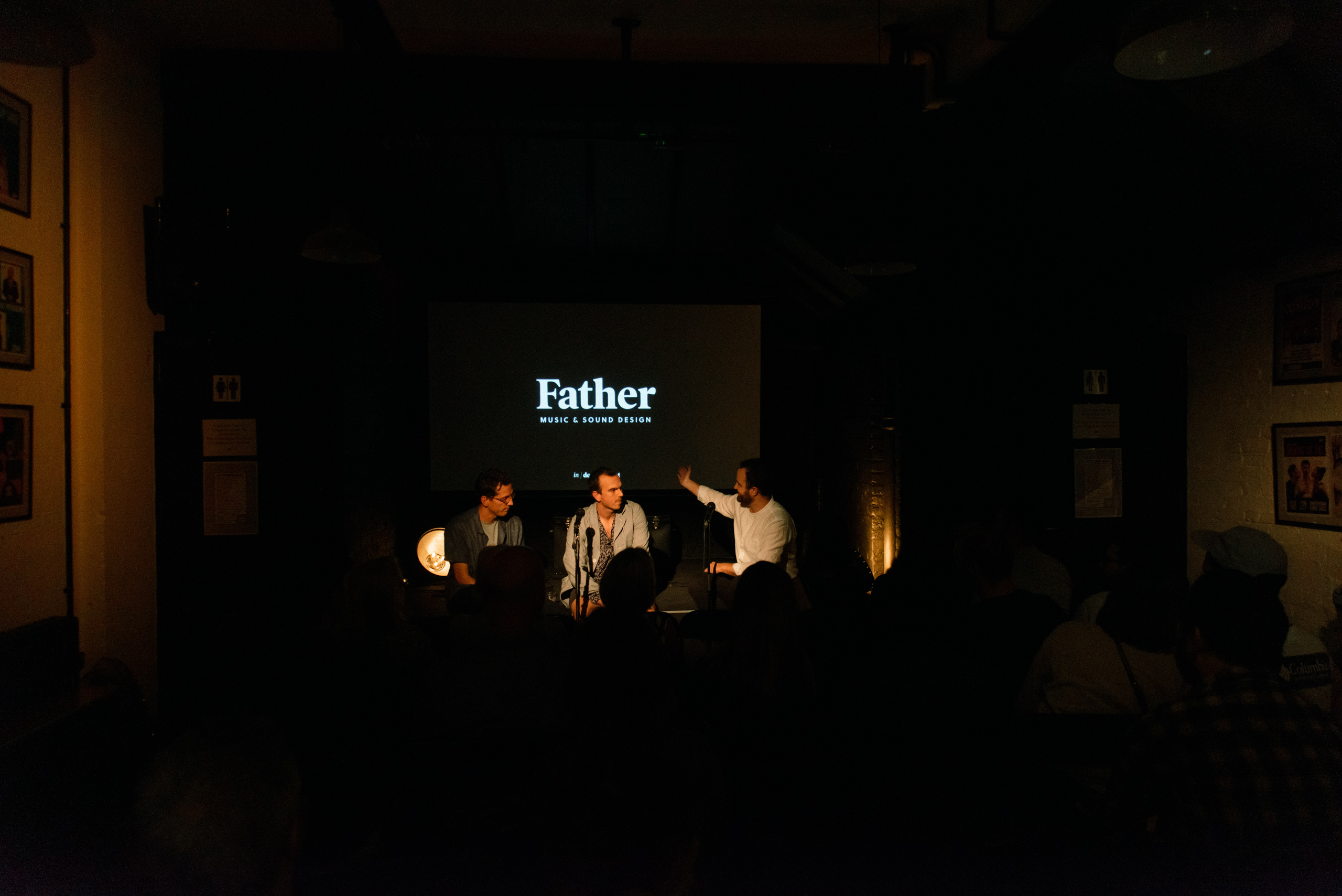 Animation Studio
The Line
Our final speaker was Sam Taylor who was on stage representing London animation house The Line – many of whom were out in the audience. Sam gave us a rundown of some of the knock-out work that is being produced by himself and the team, and demonstrated that pouring love and time into passion projects can often lead to getting attention in all the right places.
The sheer amount of quality work produced by this multi-disciplined collective meant our evening's discussion was merely scraping the surface of their portfolio. But judging by the amount of Vimeo Staff Picks they've hoovered up and the furore surrounding their online game Leo's Red Carpet Rampage, we will need to coax them back again in the near future to talk about what ambitious projects they're onto next.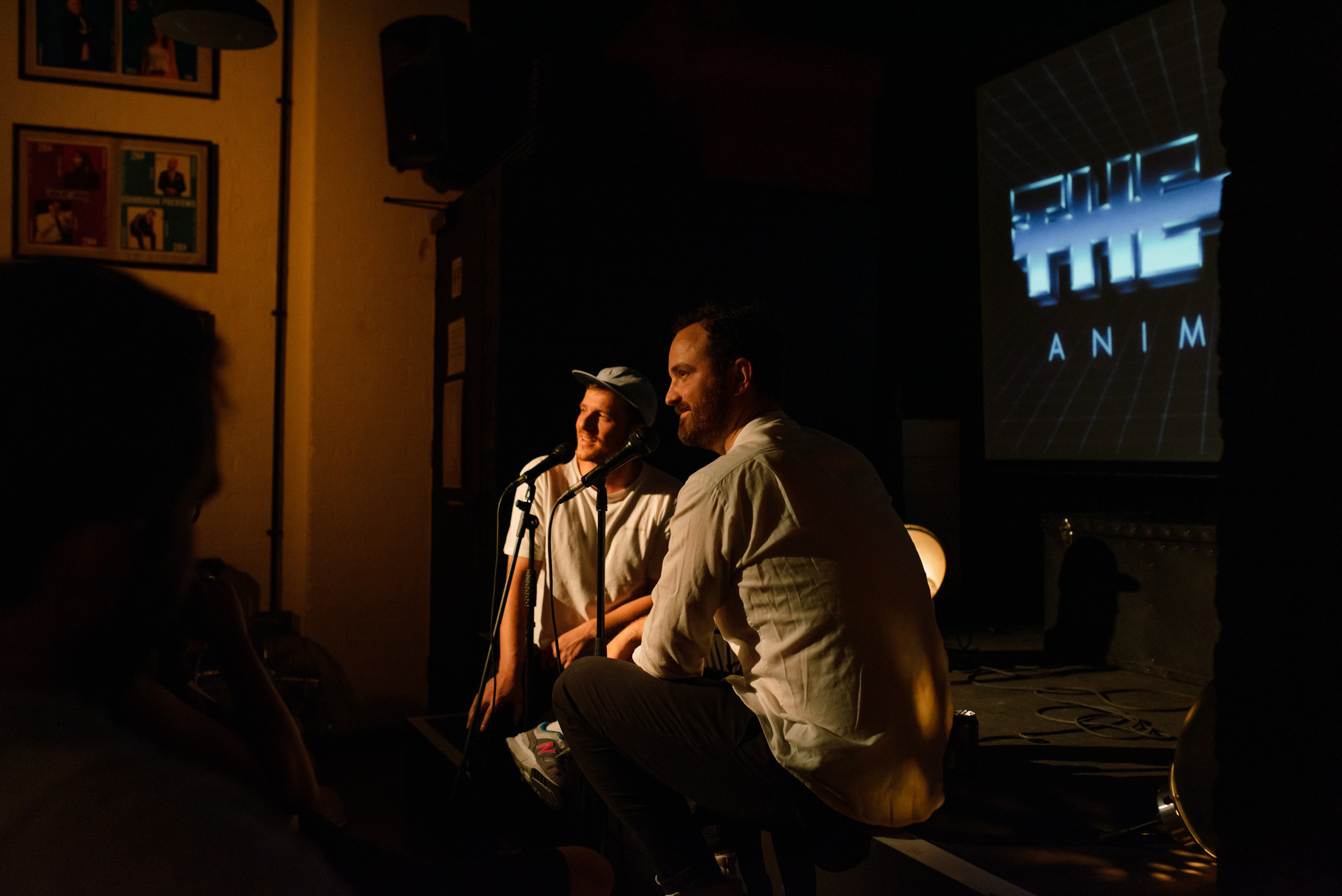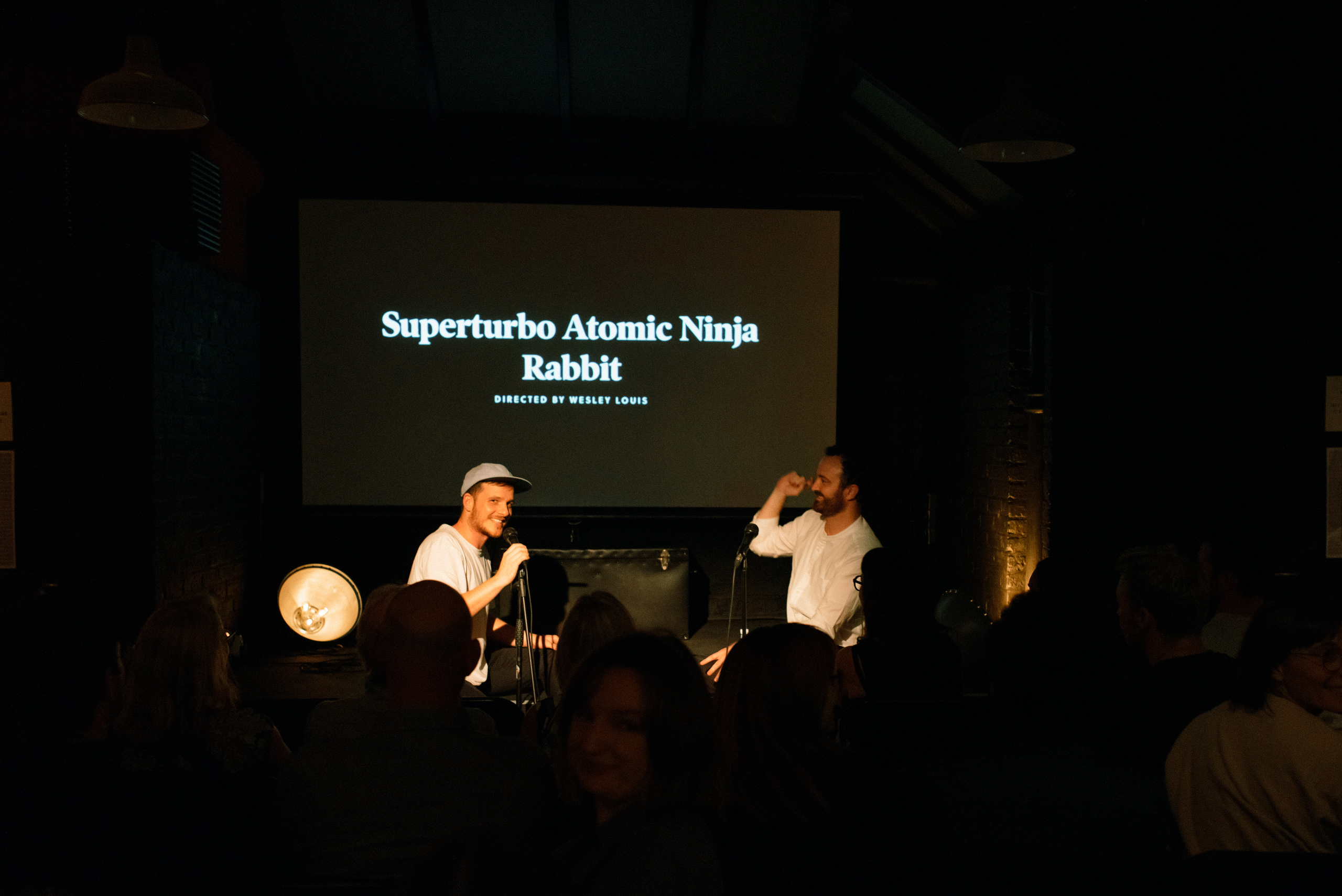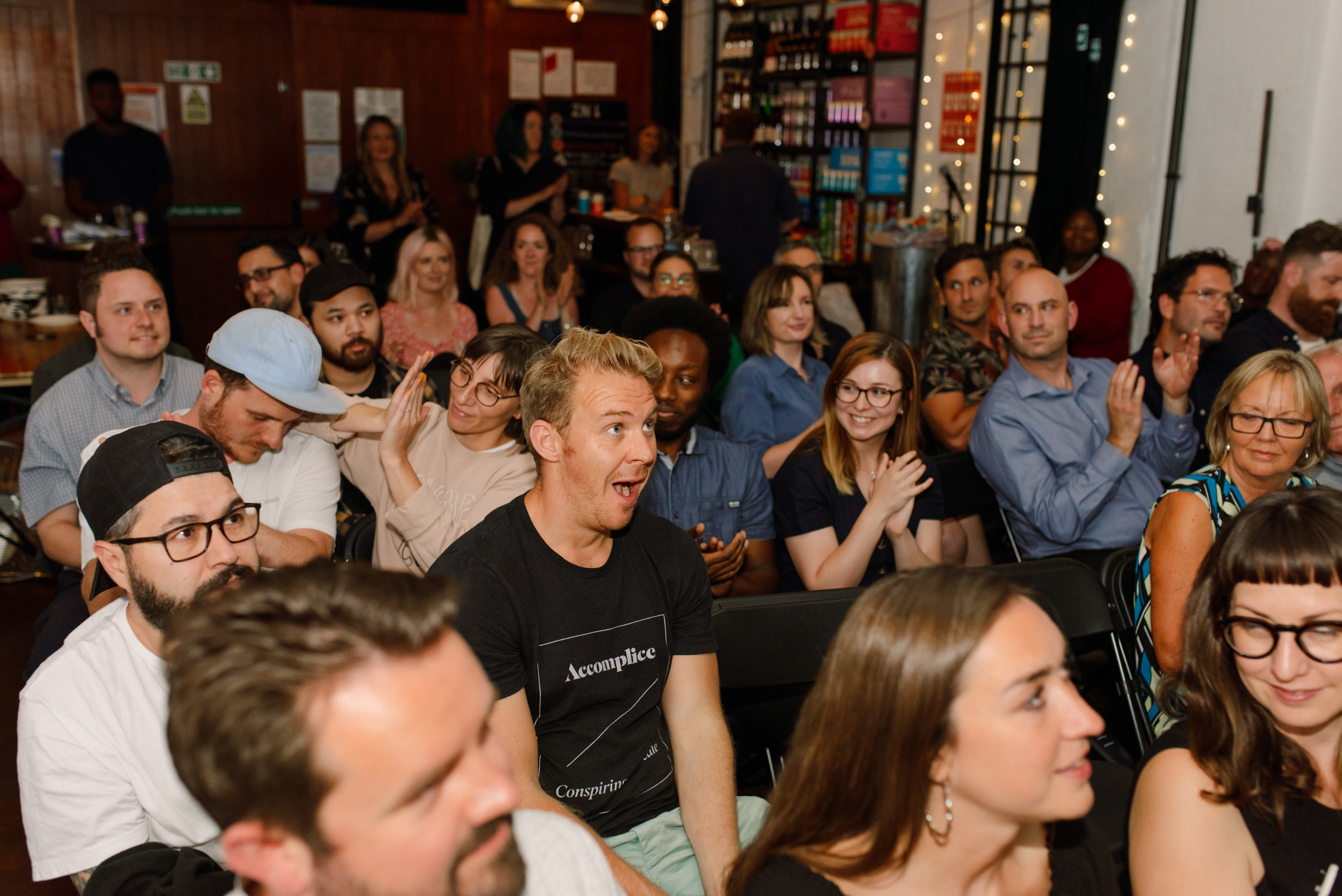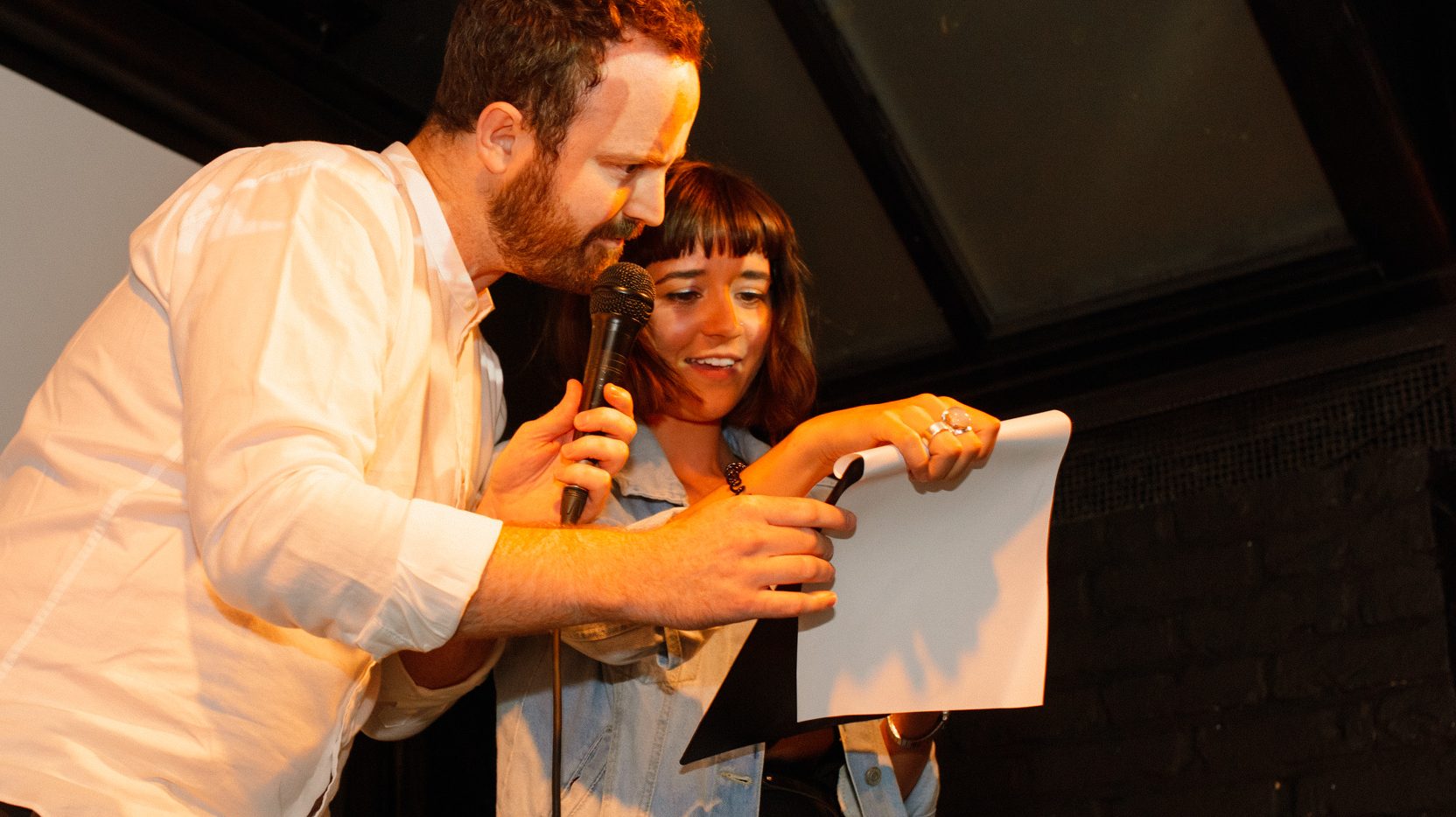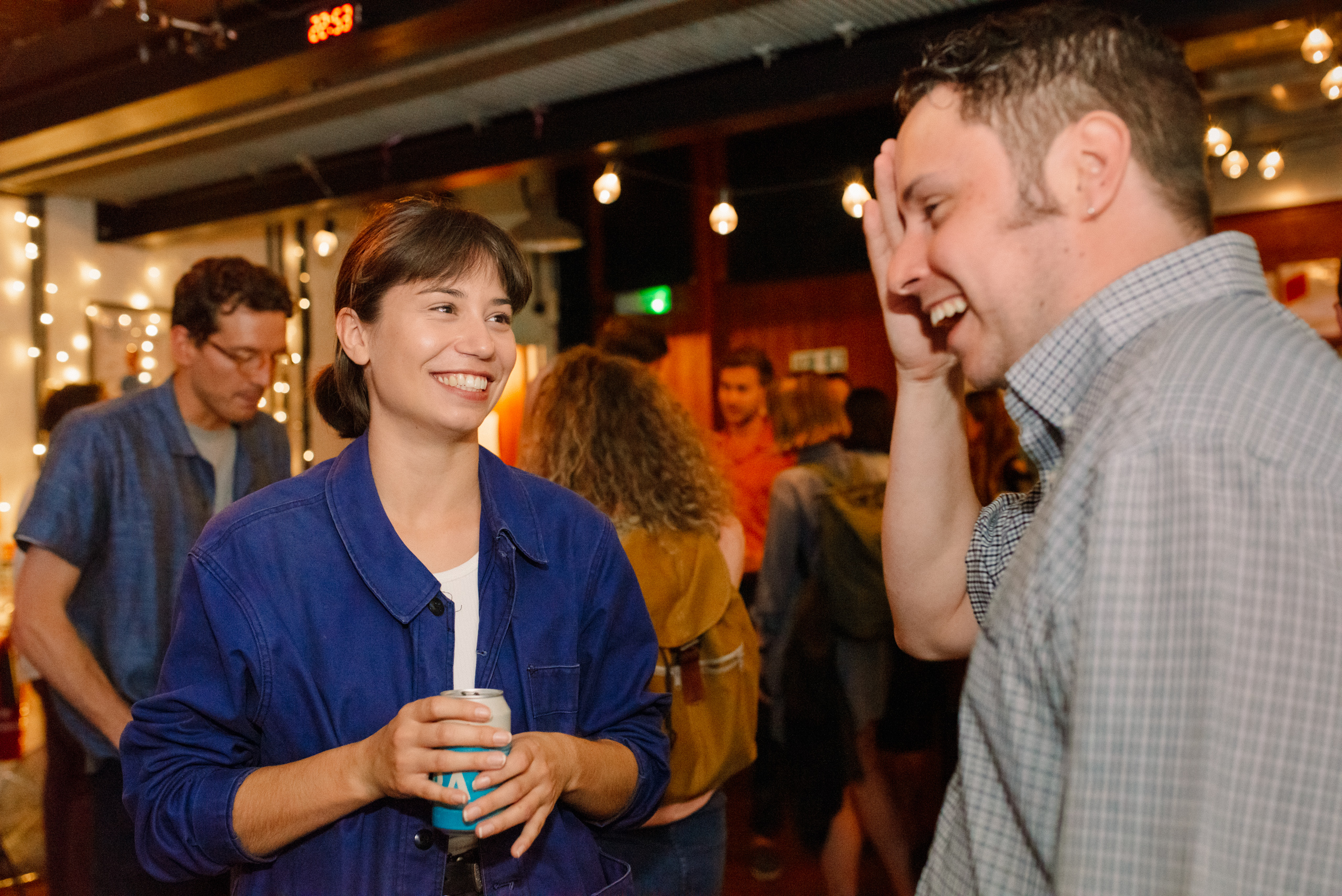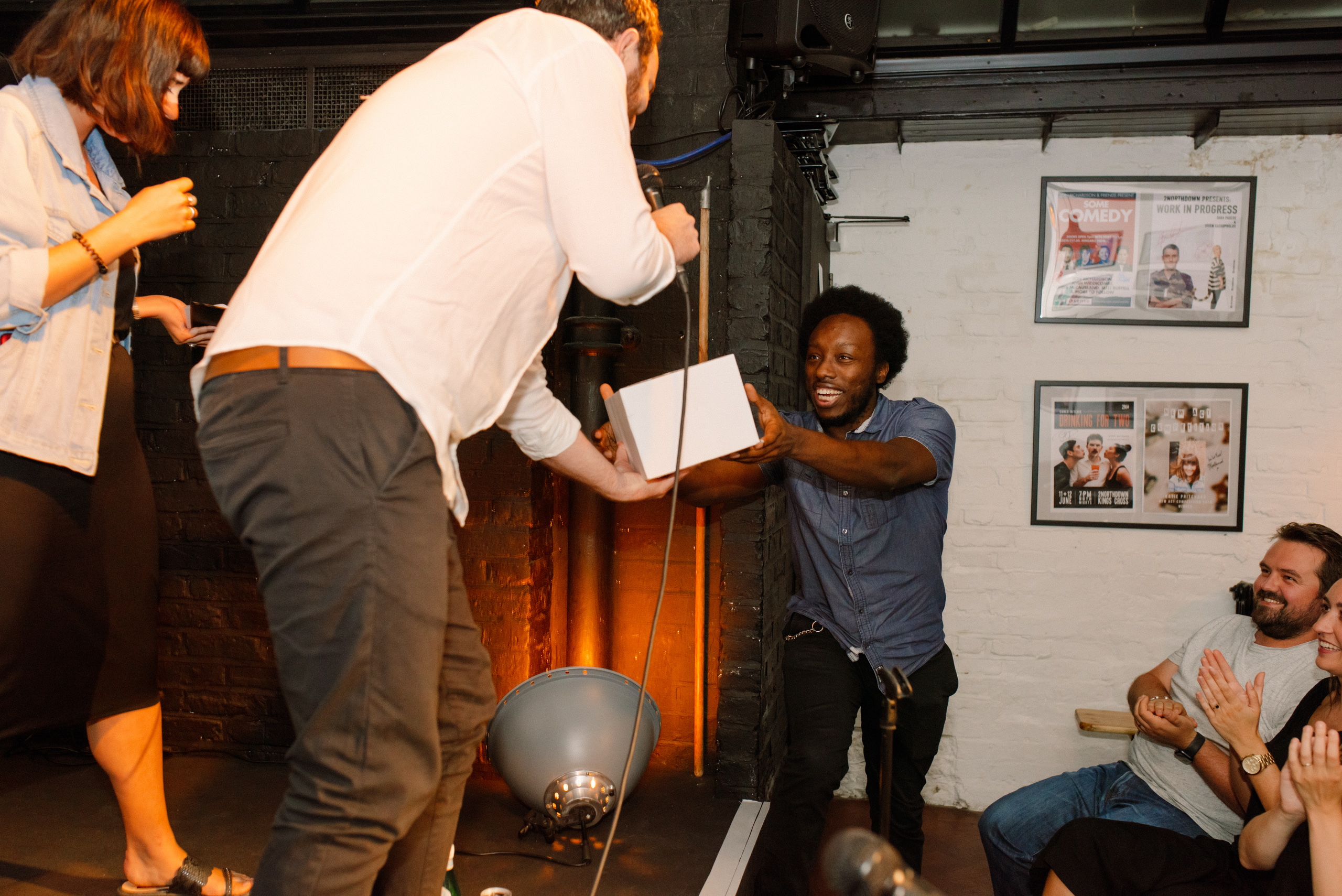 Summer is always going to be a busy time of year, so we were supremely grateful to our amazing lineup of speakers, who turned out to talk to our audience and let us pick through their visual and audio wares. Thanks once again to our partners Hobby Film and our supporters Five Points Brewing.
As always the night was documented wonderfully by our photographer Olga and a special mention goes out to Lily Goodchild for stepping up and joining our crew. The night wouldn't have been a success without you. We are already looking forward to cosy, merry times later this year, when we can batten down the hatches, pour ourselves a stiff one and immerse ourselves in a warm bath of creativity. Until then, have a great autumn! We'll be down the mine helping to develop projects.